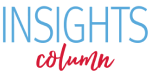 The Lower Drug Costs Now Act: Landmark Legislation Made Even Stronger Since Its Introduction
Consumers Need Relief from Big Pharma's High Prices
The United States is facing a crisis in prescription drug prices. High drug prices are forcing families and consumers to make impossible choices between their health and other basic needs, and these prices drive up the cost of coverage for everyone: Nearly three in 10 adults do not take their medicine as prescribed due to cost. This leads to significant health consequences: Up to one-half of all treatment failures and one-quarter of hospital and nursing home admissions are due to a lack of medication adherence.  More than one in four consumers will also decline or delay other medical tests and procedures because of high drug costs. And almost one in three consumers who face increased drug costs spends less on groceries to account for those increases.
But it is not just consumers who currently take prescription drugs who are affected by these high prices: Almost 25% of a consumer's monthly premium goes to prescription drugs.
The Lower Drug Costs Now Act Is Bold and Long Overdue Legislation
In September of this year, House Democrats introduced H.R. 3, the Lower Drug Costs Now Act, a major step forward in reining in high drug prices. For the first time, Medicare would be able to negotiate for lower prices for those drugs that are bankrupting America's families, including insulin. Importantly, H.R. 3 ensures that these lower prices also apply to coverage outside of Medicare, and it includes strong financial incentives for drug makers to negotiate in good faith and to honor the lower, negotiated prices.
H.R. 3 caps the price for negotiated drugs at 120% of the average price of the drug in six other countries (United Kingdom, German, France, Australia, Japan, and Canada). H.R. 3 also limits the ability of drug companies to raise their prices year after year as they do now. And if manufacturers raise the price of a drug faster than inflation, they are required to pay rebates to Medicare for the difference.
In addition, the Lower Drug Costs Now Act protects seniors from high out-of-pocket costs by establishing a $2,000 out-of-pocket cap. And it reinvests the savings from lower prices in adding dental coverage to Medicare – coverage that 2/3 of people with Medicare currently lack.
Leadership and Committee Members Have Improved H.R. 3 Since Its Introduction
Since its introduction, H.R. 3 has continued to be strengthened through the committee mark-up process.  In particular, the Education and Labor Committee adopted an amendment put forward by Congresswoman Jayapal (D-WA) that expands the number of consumers protected from price spikes. As originally introduced, H.R. 3 mandated that drug companies pay rebates only for the Medicare sales of drugs whose prices they have raised above inflation. This would mean that, especially for drugs that are more often used by consumers who have other health coverage than by Medicare beneficiaries, it could still be quite profitable for drug companies to raise drug prices well above inflation. Even if these companies had to pay rebates for their Medicare drug sales, their increased profits from non-Medicare sales could more than make up for those rebates.
Congresswoman Jayapal's amendment requires drug companies to also pay these rebates for drugs sold to consumers in group health insurance. This is important because it is not just Medicare beneficiaries who have difficulty affording their drugs. More than 60% of all adults report taking prescription drugs, and the age group that reports the most difficulty affording their drugs is people ages 50 to 64 (who are not yet eligible for Medicare). In this age group. 30% of people report difficulty affording medicine, compared to 23% of people over the age of 65 who have Medicare. And 20% of people under the age of 50 also report difficulty affording their drugs.
Legislators have made several other notable improvements to H.R. 3. These improvements include increasing the number of drugs subjected to negotiation in future years, strengthening the bill's launch price provisions, and ensuring that drugs have at least two generic or biosimilar competitors before they are no longer required to be sold at the negotiated price. Together, these improvements ensure that more people will get relief from high drug prices. We applaud House Democratic leadership for working on and supporting these improvements, particularly Chairmen Bobby Scott (D-VA) for his support of Congresswoman Jayapal's amendment.
H.R. 3 will deliver what consumers want: governmental action against high drug prices to make medicines affordable. All members of Congress and President Trump should say "no" to the pharmaceutical lobbyists and vote "yes" to pass H.R. 3, including Congresswoman Jayapal's amendment and the other improvements to the bill.
key resources