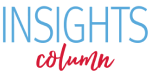 What could explain a health insurance company charging one 25-year-old nearly double what another pays for the same coverage?
No, it's not a pre-existing condition or chronic illness. It's gender.
In most states, health insurers still charge women more for coverage simply because they are women, a practice known as gender rating. According to a report released this week by the National Women's Law Center, gender rating costs women about $1 billion a year. While a few states have banned or limited gender rating, the majority still allow it.
Gender rating is primarily a problem for women who don't have job-based coverage and don't qualify for federal insurance programs and therefore must buy insurance in the individual market. In states where gender rating is allowed, 92 percent of best-selling individual plans charge women higher premiums. And while state and federal anti-discrimination laws protect women with job-based coverage, health insurers can charge employers with a predominately female workforce extra.
To make matters worse, maternity coverage is hard to come by in the individual market. Most states do not require individual insurance plans to provide maternity coverage, and only 6 percent of the thousands of individual plans studied by the National Women's Law Center cover maternity services. Plans that do have this coverage sometimes charge a separate maternity deductible of as much as $10,000 or have waiting periods of up to a year before maternity coverage applies.
Women who have individual plans that don't cover maternity care can sometimes purchase riders that cover these services. However, only 7 percent of individual plans provide this option, and maternity riders can cost far more per month than premiums.
Fortunately, this situation is set to change. The Affordable Care Act prohibits gender rating and requires all plans to provide maternity coverage by 2014. It's one more reason for women to look forward to the full implementation of the new health care law!