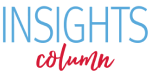 The Consequences of Inaction: Why Consumer Assistance Programs Need Support Now
Where do you go when you need help fighting a denied insurance claim, filling out an insurance application, or even just finding affordable insurance? State consumer assistance programs help the public with these health care issues and more, from finding the right insurance plan to learning about their legal rights under federal and state law.
Thanks to the Affordable Care Act, 35 states received health reform grants totaling $30 million for fiscal year 2011 to build or strengthen existing consumer assistance programs. These programs have been highly successful, and due to the slow job growth in many states, they have been in high demand for those struggling with unemployment and in need of affordable insurance.
However, despite their success, many of these programs are at risk of having to scale back their services or close their doors because Congress failed to appropriate additional funding for these programs for fiscal year 2012. According to a recent article by Sarah Kliffin the Washington Post:
The health reform law also authorized future funding for the consumer assistance program, but left it to Congress to appropriate that money – in contrast to most other provisions in the law, which were automatically funded into the future. When the House and Senate failed to pass a budget last year, operating instead on a short-term fix that continued all existing appropriated programs, the consumer assistance program was shut out.
In late December, when Congress finally passed a spending bill that included appropriations for the 2012 fiscal year, the bill did not include funding for consumer assistance. As budget negotiations for the 2013 fiscal year begin next month, Congress should recognize the importance of these programs for consumers. More and more, consumers are depending on these programs to help them take advantage of new coverage options, and states are relying on them to educate the public and catch glitches in new services. As implementation of the law moves forward, there is no doubt that the demand from consumers for the services that consumer assistance programs provide will be even stronger.
Despite the setback this year, leaders of these critical programs are moving forward to continue their work: They are looking for resources either through private grants or other federal grants. They know the assistance provided by their programs will continue to be a vital resource to the public as our health care system changes – and especially as we move closer to 2014, when states will establish their exchanges. Hopefully, Congress will get their act together before then and do what is right for consumers: make sure every state has enough funding to operate a robust consumer assistance program to help all consumers who are experiencing difficulty getting the care they need.