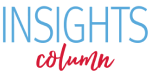 "The company my husband worked for was closing"
This past August, my husband, Don, brought home bad news—the company he worked for was closing. We would have to rethink our plans for health care coverage.
We had a similar conversation last year when Don was considering retiring early because the social security checks would actually be more than his income at the call center. By that time, I had been on Medicare for a few years, but I was still relying on Don's company to cover my prescription costs. So I rushed to sign up for a Medicare plan during the open enrollment period last year.
But Don has some serious health conditions, including diabetes and heart disease. He had a major heart attack at the age of 44. He had to have a triple bypass then and two stents three years ago, and a TIA one year ago. There is no way he would be able to go without health insurance, and no insurance company on the open market would cover him because of his "pre-existing conditions." Don decided that, even though the stress wasn't good for his health either, it was too risky to go without the insurance his employer provided, so he had to keep working.
That turned out to be the best thing for my coverage too. That Medicare plan I had signed up for turned out to be terrible. Because I have expensive medications, I was worried about the doughnut hole, the gap in Medicare's prescription drug coverage, so I went with a Medicare Advantage plan that promised to cover me in the doughnut hole. They didn't mention that they wouldn't cover any of my doctors! All of them were out of network. It was lucky that I still had Don's insurance to fill in the gaps, but that changed in August.
Not only did it affect my health care, but it greatly affected his. He now has no health insurance. Even though he is old enough to get Social Security, he isn't eligible for Medicare for 23 months. He is a Viet Nam vet and is having to rely solely on the VA for his health care needs. This is very frightening to me because the nearest VA hospital is 150 miles from us, and he has major health issues.
Thank goodness Medicare's open enrollment period is earlier this year! Thanks to the Affordable Care Act, it began on Saturday, October 15. And now that I'm getting information about changes to my current plan, the stakes are even higher. They're putting new restrictions on my prescriptions, the whole reason I picked the plan in the first place! They're doing things like placing caps on how much medication I can take. My doctor thinks I need four pills a day, the insurance company says he's wrong. I only need one. They're doing that with a lot of my meds. Luckily, I have an opportunity now to find a plan that isn't going to try to get between me and my doctor. I'm going to talk with my local SHIP (Senior Health Insurance Assistance Program) to help me weigh all of my options. Click here to find yours.
By moving the open enrollment period, the Affordable Care Act is giving me an early opportunity to get a better plan. With my many health needs and with the loss of my husband's income, every month of better coverage makes a huge difference.
Marci participates in our Story Bank, a large and rapidly growing group of people with a personal stake in protecting the Affordable Care Act, Medicare, and Medicaid. Participants like her put a face on the issues that affect them. Add your voice to the movement! Share your story here.