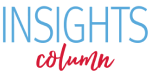 The Affordable Care Act Makes Mental Health Care More Accessible and Affordable
The Affordable Care Act improves access to mental health care by offering people with mental illness the opportunity to get affordable health insurance, as well as by including mental health care and substance use disorder services in the benefits that all plans sold in the health insurance marketplaces must provide.
The Affordable Care Act makes health insurance more affordable.
Before the Affordable Care Act was passed, many Americans with mental illness could not get affordable health coverage because insurance companies either turned them down or charged them more based on their pre-existing condition. Now, the health care law prohibits this practice and protects all Americans with pre-existing conditions—including those with mental illness—against coverage denials or being charged higher premiums.
October 1 marks the beginning of open enrollment in the Affordable Care Act's new health insurance marketplaces (also known as exchanges). Through these marketplaces, nearly 26 million Americans will be able to buy health coverage with the help of premium tax credits. These new tax credits will reduce the premiums that people must pay, which will help many previously uninsured individuals and families afford high-quality health coverage that includes mental health care.
Furthermore, in states that are opting to expand Medicaid, many low-income people will be eligible for free or low-cost health insurance that covers mental health services.
Mental health services are included in the required "essential health benefits."
The Affordable Care Act requires all new health plans for individuals and small businesses to cover a minimum set of services, which are known as the "essential health benefits." This requirement goes into effect in 2014, and it will ensure that consumers who buy plans in the health insurance marketplaces have access to many necessary health services. Mental health care and substance use disorder services  are included in these essential health benefits, and they must be covered at a level that is comparable to coverage of other medical services.
For more information on mental health care and health insurance, visit mentalhealth.gov. You can also learn more about open enrollment in the health insurance marketplaces, which begins on October 1, by going to healthcare.gov.