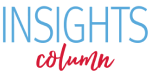 The Affordable Care Act is a Historic Opportunity to Advance Health Care Justice for African-Americans
As we celebrate Black History Month and remember the contributions of African-Americans throughout our nation's history, it's important to also focus on the work that still lies ahead to achieve racial justice.
Decades ago, Rev. Dr. Martin Luther King said, "Of all the forms of inequality, injustice in health care is the most shocking and inhumane."
Despite the progress we have made, African-Americans and other people of color still struggle daily with unjust, and sometimes deadly, health care inequality.
The Affordable Care Act presents a historic opportunity to level this hazardous playing field.
African-Americans face many health disparities compared to white non-Hispanics
These disparities transcend age and gender. For example:
African-Americans are one of the communities that stand to gain the most from the Affordable Care Act
African-Americans are uninsured at a rate nearly twice that of whites. However, many are beginning to benefit from the Affordable Care Act. More than 400,000 young African-Americans have already gained coverage by remaining on their parents' plans.
As we discussed in a recent blog, 60 percent of uninsured African-Americans are eligible for lower-cost coverage either through Medicaid, CHIP, or financial assistance when purchased in the health insurance marketplace.
Getting more African-Americans covered is an essential step toward health care justice
Improving the quality of that coverage-which the Affordable Care Act does successfully-is the next step.
Many of the consumer protections included in the Affordable Care Act-such as the elimination of lifetime limits on coverage and the inability to deny coverage based on a pre-existing condition-are crucial to communities of color, whose members are more likely than average Americans to suffer from serious and chronic conditions.
The Affordable Care Act's free preventive care is a lifesaver for communities of color
The Affordable Care Act requires that new health insurance plans cover a myriad of free services, such as screening for type 2 diabetes, HIV, and depression, as well as diet and obesity counseling.
Prevention, early detection, and treatment are enormously important in illnesses like diabetes, where aggressive treatment and management can reduce serious complications like amputations, end stage renal disease, blindness, and death.
The same is true for heart disease and breast and prostate cancer, all of which are disproportionate killers of African-Americans.
Expanding Medicaid will help communities of color
The biggest challenge in many states with high numbers of African- Americans is ensuring that states expand Medicaid, which has the potential to reduce the insurance coverage disparities among many low-income people, including communities of color.
As one of our prior blogs explained, if all states chose to expand Medicaid to those under 138 percent of the Federal Poverty Level, up to 95 percent of uninsured African-Americans would become eligible for some kind of financial assistance to pay for coverage -whether Medicaid, the Children's Health Insurance Program (CHIP), or financial assistance for insurance on the Marketplace.
We must work together to make sure the 2.2 million African-Americans and millions more of all races and ethnicities who currently fall into this Medicaid gap have a realistic opportunity to get affordable care.
Keeping Dr. King's words on health care injustice in mind, the Affordable Care Act is not just the most significant piece of health care legislation since Medicaid, but arguably the most important piece of racial justice legislation of our generation. Let us not lose sight of that as we continue to fight to protect and implement this law, and get as many people covered as we possibly can.