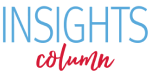 Last summer I learned a valuable lesson about what is at stake when women do not have power over their own health.  I was interning at a maternal and child health nonprofit in southeastern Pennsylvania that works with local and state advocates to elevate the voices of disempowered mothers. This is when I heard María's unfortunate story. María is a young Latina from Norristown who gave birth at a local hospital without the benefit of insurance. A week after her baby was born she was back in the ER with a high fever and abdominal pain. She had developed an infection because part of her placenta had not been removed during her labor and delivery. With a newborn infant waiting at home, she spent a week in the hospital getting antibiotics through an IV—the treatment she needed to save her life. When she finally was well enough to go home, she faced the challenges of new motherhood and the pressure of figuring out how to pay off a mountain of unexpected medical bills, all while recovering from a serious illness.
While we can't know for sure if María would have received better care and avoided this severe complication had she been insured, we do know that not having insurance limited her power to choose her care and left her unprotected against the burden of medical debt. Lack of insurance, compromises the power of many Latinas, an already vulnerable group, to ensure a healthy birth for their babies. Unfortunately, Latinos are the group with the highest reported uninsured rates in the United States, with nearly 1 in every 3 Latinos uninsured. Similarly, Latinos are also the least likely to have a usual source of care, at a rate of a little more 1 in 3, or 34.3 percent.
The good news is that the health care law will now provide many Latinas more power over their health, especially during their pregnancies. For women without insurance, like María, the law will create more options for affordable and comprehensive health coverage through the state health exchanges and potential Medicaid expansions starting in 2014. For women who have coverage, insurance companies already are required to cover prenatal care, as well as breastfeeding consultation and breast pumps without a co-pay. And pregnant women on Medicaid will have more options for where they get their care and can even choose to go to a freestanding birth center.
The health care law puts more power in women's hands to take charge of our health and our health care choices. Todas somos más poderosas (We are all more powerful) with this law. So let us also remember that there is power in our voices. Somos Poderosas (We are Powerful) because we can use our voices to demand justice and bring about change, such as the change the health care law is bringing—much-needed change that we must continue to use our voices to defend.
Families USA is excited to celebrate the National Latina Institute for Reproductive Health's Latina Week of Action by contributing to their blog carnival. We are joining in to say "Somos Poderosas!" (We are Powerful!)