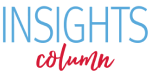 A recent article by Charles Fiegl reports that U.S. Surgeon General Regina Benjamin has drafted a strategy focused on preventive health care. It is important that Americans stay healthy as we approach 2014, when tens of millions of currently uninsured Americans will gain health insurance.
Dr. Benjamin stated, "Giving Americans health care coverage is only the first step to truly reducing the health disparities that plague our country." On March 23, the one-year anniversary of the Affordable Care Act being signed into law, the National Prevention, Health Promotion and Public Health Council will formally unveil a national prevention strategy.
According to Dr. Benjamin, their vision is to work together to improve "the health of quality of life for individuals, families and communities by moving the nation from a focus on sickness and disease to one based on wellness and prevention."
The surgeon general, a family physician herself, is encouraging physicians to be leaders in implementing this vision in their communities. Community groups are getting involved as well. For example, a church based group in Harlem, the Barbershop Quarter, is providing free health education and screenings for African American men in a mobile unit that they park in front of barbershops. Since 2007, the Barbershop Quarter has provided over 2,700 screenings.
The Agency for Healthcare Research and Quality is also helping by offering prevention advice to physicians. The Agency provides recommendations for physicians, including 10 suggestions that physicians could use. For example, some suggestions highlight health disparities while others highlight more specific health issues.
All health consumers should look to Dr. Benjamin as she moves forward with her preventive health strategy. Access to preventive care is one of the most valuable pieces of the Affordable Care Act. Quality preventive care is essential for staying healthy, so it is important that we all take part in the Surgeon General's vision of creating a healthier nation.