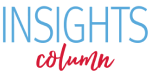 As the Supreme Court decision loomed, newspapers published testimonials and letters from the countless people who can directly attest to the importance of the Affordable Care Act (ACA). Yesterday, we saw a huge victory for these patients, consumers, and family members who otherwise would have faced some sleepless nights. Reviewing these stories sheds light on the true meaning of the Supreme Court decision upholding the critical benefits of the Affordable Care Act.
In Johnson City, Tennessee, Kelly Whaley's four-year-old son Jackson is already getting care due provisions in the law banning insurance companies from enacting lifetime caps on benefits. Born with a cleft pallet, Jackson had already reached that limit and lost his insurance before the act was signed into law. Now that he's getting care again, a bad decision, Kelly said, "would devastate us. They just need to come here and live a week and they would change their perspective on everything." With yesterday's great news, Kelly can be assured that her son won't lose his insurance again for being too sick.
We hear similar tales from others:
Helen Roberts of Oakwood, Illinois, had her prayers answered and no longer has to worry that she won't have enough to pay her bills or buy medicine now that the Medicare Part D donut hole will close.
Nancy McCullough of Wilmington, North Carolina, can breathe easier now that her young adult children can remain on her health plan.
The son of Monica Wurster of Rancho Bernardo, California, can remain on his Pre-Existing Condition Insurance Program plan (PCIP) and doesn't have to forgo a liver transplant.
The media will continue to focus on the political and policy implications of yesterday's decision, but for these people and many others, the Supreme Court's upholding of the Affordable Care Act is a reason for celebrating.