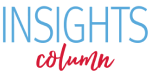 Some are fighting against no-cost contraceptives
One of the hallmark provisions included in the Affordable Care Act is under attack, putting women's health in jeopardy.
As we mentioned this summer, women scored a huge victory when the Administration announced that all forms of FDA-approved contraceptives would be free, under the Affordable Care Act. As you may know, the health reform law requires health insurance plans to cover preventive services without co-pays, deductibles, or other out-of-pocket costs, including birth control. For millions of women, this is one of the greatest benefits the law has to offer.
Unfortunately, some religious opponents are fighting to receive an exemption from this requirement in the law. In a story covered by NPR this morning , Catholic priests are claiming that religious employers should not have to provide prescription birth control at no-cost as part of their health insurance plans because it infringes on religious liberties. And the Administration included an unfair and broad rule in the law, exempting certain religious employers from providing coverage for contraception to their employees.
The Catholic leaders are urging President Obama to go one step further and allow them to stop offering contraceptive coverage in health insurance plans at every religiously affiliated institution. This means students, teachers, and staff at religiously affiliated schools and universities, and social workers, nurses, and other staff and their families at religiously affiliated hospitals could all lose this vital benefit in the law—and many of these employees are not Catholic. In other words, regardless of religious affiliation, these employees would be denied contraceptive coverage because of someone else's religious beliefs.
As NPR points out, the reality is that while some religious employers take advantage of loopholes or religious exemptions, many Catholic hospitals and universities currently offer contraceptive coverage as part of their health insurance packages. Eliminating this coverage would be devastating for women and their families who rely on their health insurance to pay for their birth control, potentially putting access to contraception out of reach for them.
Simply put, women and their families deserve access to affordable contraception, just as every other American deserves access to an array of affordable preventive health services. We hope you will urge the Administration to do the right thing and protect women's health.
For more information about how you can get involved, please click here.