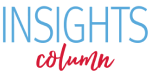 If you received a check for $350 in the mail, how would you react? Would you be shocked, but pleasantly surprised? This is exactly how George, a small business owner from Annapolis, Maryland, reacted.
At first, George didn't know why his insurance company was payinghim. But he soon realized (as we mentioned last month) that the Affordable Care Act requires insurance companies to spend 80 cents of every dollar paid in premiums on medical expenses or improvements in quality of care. And if companies fail to meet this "80/20 rule," the difference must be paid back to consumers. Sounds like a good deal to me!
As George put it, "For once, it was nice to be on the receiving end of things, it's usually the other way around." Small business owners are saddled with fees year round—everything from warehouse leases to taxes, and much more. To add to that, George pays a $130 average monthly premium for health coverage. All of this adds up, and it is not an easy lift on small business owners in today's economy.
Not only was George thankful for this newfound money in his pocket, but he saw it as "a sign that the Affordable Care Act was working for the middle class." Many Americans do not realize the added benefits that the health care law has to offer. This is just one of many to come as the law is implemented  now and after 2014.