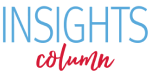 Just a few moments after President Obama signed the Affordable Care Act into law, Virginia Attorney General Ken Cuccinelli filed suit in federal court in an effort to repeal the vital consumer protections that are making a big difference for millions of Americans.
But to the dismay of Mr. Cuccinelli and other opponents of the law, the judicial scoreboard stands at 3-1-1. That's three full victories for the Act, one partial victory-partial loss, and one defeat. In addition, there have been a dozen procedural victories for our health care protections.
With the Affordable Care Act winning cases in the lower courts, the Virginia Attorney General has decided that the best course of action is to skip the normal appeals process and rush the case to a decision. He's requested that the Supreme Court provide an expedited review of his lawsuit.
With so many issues for the lower courts to resolve, it's not expected that the Supreme Court will approve Attorney General Cuccinelli's request. And a final decision on his petition is expected today. Check back later for an update on how the Supreme Court rules and what that means for your health care rights.