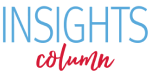 Many Americans may have recently discovered a little extra money in their wallets.
Thanks to the Affordable Care Act, Americans have received $1.1 billion in rebates from their health insurance policies. The law requires that insurance companies spend 80 cents of every dollar paid in premiums on medical expenses or improvements in quality of care. If companies fail to meet this "80/20 rule," the difference must be paid back to consumers.
Instead of letting insurance companies use an unfair share of premium dollars to line the pockets of CEOs or to fund the newest advertising blitz, the law puts that money back in the hands of consumers. As our own Kate Blocher pointed out last month, nearly 13 million Americans are benefitting from the rule. The form of the rebates varies from a reimbursement in the account consumers use to pay their premiums to a reduction in future premium payments. Some folks are even receiving checks from their insurance companies.
To show how much these rebates are helping Americans, Families USA is asking those who received a rebate check to share how it has made a difference and what they plan to do with the money. By sharing these stories, we can send a message to lawmakers that the Affordable Care Act is working and that it needs to be fully implemented and protected. To send an even more powerful message, include a photo of yourself with your rebate check as well.
This extra money can go a long way. Whether it's a small business owner using it to improve his business, or a student being able to afford new textbooks, many Americans will find this benefit of the law to be a great help.
So show us your rebate check at www.heartofobamacare.org!