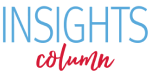 Seven States Lead the Way on Exchange IT
Starting in 2014, health insurance exchanges will be up and running. They will serve as online hubs where individuals and businesses can shop for coverage with the help of easy-to-understand information on all their options. Developing a consumer-friendly Information Technology (IT) infrastructure will not only be important, but necessary, to making sure these exchanges work as efficiently as possible.
Just think about it: We do just about everything online. We shop online, pay our bills online, find information online, and pretty soon we'll be able to compare and purchase our health insurance online in a consumer-friendly marketplace.
Creating the IT infrastructure to do this will not be an easy feat, however. That's why the Department of Health and Human Services (HHS) created "Early Innovator" grants. HHS awarded these grants to seven states to design and implement model IT frameworks that will be needed to set up and operate exchanges.
(Drum roll please…)
The seven recipients are:
Kansas: Kansas Insurance Department, $31,537,465
Maryland: Maryland Department of Health and Mental Hygiene, $6,227,454
Multi-State New England Consortia: University of Massachusetts Medical School, $35,591,333
(includes the following states: Connecticut, Maine, Massachusetts, Rhode Island, and Vermont)
New York: New York Department of Health, $27,431,432
Oklahoma: Oklahoma Health Care Authority, $54,582,269
Oregon: Oregon Health Authority, $48,096,307
Wisconsin: Wisconsin Department of Health Services, $37,757,266
These seven recipients will receive a total of approximately $241 million from the federal government to develop IT models that focus on efficient eligibility determination and enrollment. These models are meant to be adopted and tailored by other states when they set up their own exchanges. These grants assure that states won't have to reinvent the wheel or start from scratch when they set up their exchanges.
Click here to see the fact sheet that HHS released last week about the early innovator grants. It includes a summary of state proposals from the grant recipients.