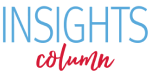 Protecting Consumers from Unreasonable Rate Increases
This blog was written by Steve Larsen and originally appeared on healthcare.gov.
The health care law gives us new tools to protect consumers who are looking for health insurance in the private market.  One of those tools is "rate review".  Starting September 1, 2011, in every State and for the first time ever, insurance companies are required to publicly justify their actions if they want to raise rates by 10 percent or more. These increases are then reviewed by independent experts to determine whether they are reasonable – providing unprecedented transparency and easy-to-understand information about why insurers are seeking increases.
Today, we're announcing our first decision as part of this rate review process, including the decision that one insurance company's plan to raise rates in Pennsylvania was unreasonable:
The HHS review has found that Everence's 12 percent rate increase for small businesses in Pennsylvania was excessive. After reviewing the rate, independent experts determined the choice of assumptions the company based its rate increase on reflected national data rather than reliable and available state data. These assumptions resulted in an unreasonably high premium in relation to the benefits provided.
You can view more information about this case here.
We have called on the insurer to immediately withdraw these rates, stop charging consumers unreasonable rates, and provide a refund or credit to any policyholders which have already paid unreasonable rates.  Should the company choose not to do so, they must post a justification on their website in 10 days, explaining why they will continue charging their customers excessive rates.
This is the first of many determinations that will be made through the rate review process. States will continue to make rate review decisions, too. You should check out Healthcare.gov's rate review page often to see what's new.
We're excited to have this new tool to protect consumers. And we know rate review works. In States already reviewing rates:
*   Oregon forced an insurer, Regence, to lower its request for a rate hike by nearly 10 percent for 60,000 enrollees after public hearings and scrutiny.
*   Connecticut's Insurance Department rejected a 20 percent rate hike by Anthem.
*   North Carolina saved beneficiaries $14.5 million by reducing a rate increase request from the State's Blue Cross Blue Shield plan.
*   And, Aetna scrapped a proposed 19 percent rate increase in California after a close review found math errors that undermined the need for the hike.
The Affordable Care Act is making our health insurance marketplace more transparent and helping to fight high premium increases and we will continue to do all we can to shine a light on insurance companies who stick consumers with an unreasonable bill.