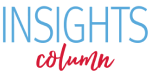 As a young adult just entering the workforce I'm lucky that my father's job offered health insurance, and that he was smart enough to take advantage of it and protect himself and his family. If not, I would be paying off medical debt for the majority of my lifetime. He made sure that our family was covered at all times, even during times of change, because a costly emergency could happen at any moment.
Making sure that you know your options and rights when it comes to job-based health coverage could save yourself and your family from restless nights and countless headaches. It is especially important to know how to protect yourself and your family when your life changes, like you get a new job, get married, have a baby, or even get laid off.
Families USA is excited to be partnering with the U.S. Department of Labor to reach out to the Latino community to provide an orientation, in Spanish, about our health care rights as workers with job-based health insurance. Join us for a Spanish language webcast to learn more about the rights you and your family have under federal health benefit laws, and what to do to protect them. The webcast will take place on Wednesday, February 29, 2012, at 1:00 p.m. EST. You can sign up here, and you can also follow some of the conversation on Twitter at #healthbenefits.
Work and Life Changes Require Health Choices: 
Know Your Options and Your Rights 
Date: February 29, 2012
Time: 1:00 p.m. – 2:30 p.m. EST
Registration: CLICK HERE
If you do not speak Spanish, but would like to learn more about your rights and options when it comes to job-based health care coverage, check out some U.S. Department of Labor resources here.