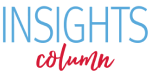 Patients will no longer pay more, then get less
Dr. Valerie Arkoosh, President of the National Physician's Alliance, was sick and tired of seeing more and more of her patients paying more for insurance and getting less in return. She calls the historic law a big step forward, letting doctors spend more time with their patients and ensuring that every American has the same quality of care that members of Congress have.
Click on the video above to hear more from Dr. Arkoosh, who shares stories about patients across the country who will benefit from the passage of the Affordable Care Act.