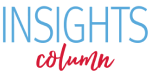 Many of the important reforms that Obamacare provides will take a couple more years to be complete—big change takes time. But one already implemented provision has made a huge difference in more than a million people's lives: Thanks to the law, young adults have health insurance because they can stay on their parent's insurance plans until they turn 26.
According to new data released by the U.S. Census Bureau today, the number and percent of people between 19 and 25 years old who lacked health insurance decreased substantially in the last year. This is consistent with several other reports that have also found an increase in coverage among young adults. Even conservatives at the American Enterprise Institute agree that this decrease in the number of uninsured is due to the provision in Obamacare, which was among the first of the law's provisions to take effect, in September 2010.
Historically, young adults have had the highest uninsurance rate of any age group. People who had coverage through their parent's private plan or through a public program would typically lose that coverage on their 19th birthday. And even though the majority of uninsured young adults have full-time jobs, they are more likely to work in industries that have low rates of job-based coverage or at smaller firms that are less likely to offer coverage. This lack of insurance coverage prevented many young adults from getting routine medical care and preventive services. But thanks to this provision, young adults can now receive the care they need when they need it.
While it's true that young adults tend to be healthier than other people in other age groups, not all young adults are in good health. Many suffer from chronic diseases, such as asthma and diabetes. If forced off their coverage at 19, before they have a chance to establish their career, their care might be disrupted. Many mental health conditions often develop during adolescence and young adulthood, but studies show that those ages 18 to 25 show the lowest rate of seeking help for mental health problems. Increasing access to routine health care services will help these young adults take care of themselves and maintain good health. They will also be able to take advantage of preventive services to ward off debilitating and expensive chronic diseases.
Are you a young adult who's been able to keep your health insurance because of Obamacare?  How has having health insurance helped you? Share your story at www.heartofobamacare.org.