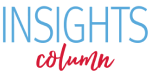 If you follow the news, you may have seen reports that young people are not the healthiest. In fact, there is an ugly prediction for our future: Life expectancy for my generation is expected to decline; we will live shorter lives—on average—than our parents did.
But there is good news on the horizon. The Affordable Care Act now requires insurance companies to cover 27 preventive services which address many of the health issues facing my generation.
Almost one-third of children age 2 to 19 are obese. To address this, covered services include height, weight, and body mass index measurements and obesity screening and counseling. Not only can obesity lead to diabetes, but also cardiovascular diseases, higher blood pressure and cholesterol levels, bone and joint problems, sleep apnea, and self-esteem issues. With all the health risks connected to obesity, it is reassuring to know that we are covered to take proactive steps to combat future health concerns.
For many millennials, poor psychological health presents also presents a challenge. One in five young adults has a diagnosed mental health disorder, and one in four of us experience depression before adulthood. Thankfully, the health care law requires insurance companies to cover depression screenings for adolescents and behavioral assessments for children through age 17 so that at-risk young adults are encouraged to get the help they need.
Now if I may be candid, a lot of millennials engage in drug use, unprotected sex, and binge drinking. Thankfully, alcohol and drug use assessments, sexually transmitted infection prevention counseling and screenings, and cervical dysplasia screenings are covered for adolescents. This does not mean the Affordable Care Act condones these dangerous (and sometimes illegal) activities. Actually, these services are meant to help at-risk millennials recover from previous mistakes and understand why their actions were unhealthy.
These 27 covered preventive services help millennial health care consumers address the wellness challenges that come with growing up. For so many of us, the road to a healthy adulthood is paved in our development as children and young adults. Thankfully, the health care law addresses major concerns in obesity, addiction, mental health, and sexual health so that we all have the chance to establish healthy habits, and live longer, healthier lives.