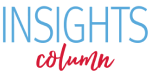 Now Is the Time for Oral Health Coverage: A Call to Action for All Health Advocates
We are in an extraordinary moment in our country's history. The COVID-19 pandemic has shone a harsh light on existing disparities, and flat-out gaps, in health and health care in the United States — and oral health is no exception.
For many Americans, oral health care is simply out of reach. For example, the average cost of a root canal is between $750 and $1,200 — that is much more than most people can afford without comprehensive oral health coverage. This is particularly true in communities oppressed by systemic racism and economic instability — often the very communities that COVID-19 has hit hardest. Communities of color, rural communities, older adults, and people with disabilities have been most likely to get sick and to lose jobs during the pandemic, and they are the same people who would benefit the most from improved oral health.
Real oral health improvements require policy change. As advocates, NOW is the time to act.
In the midst of a national health and economic crisis, a national movement for racial justice, and the 2020 elections just around the corner, policymakers are confronted with huge challenges. As our leaders discuss how best to recover from this public health disaster and drive our country toward improved health, a stronger economy, and racial equity, we cannot let them continue to overlook and undervalue oral health.
Oral health care is key to overall health and wellness, employment opportunities, economic stability, and social connectedness. When people cannot access the care they need, oral health problems can prevent them from eating, working, securing employment, and staying healthy. Poor oral health exacerbates dozens of chronic conditions, including heart disease, respiratory illness, cancer, and diabetes — all of which increase a person's risk of contracting and dying from COVID-19. In fact, oral health is directly related to COVID-19 outcomes, and COVID-19 patients with poor oral health tend to get sicker and are more likely to die.
We need to make clear to our elected officials that oral health is not a luxury, but a medical and economic necessity that must play a central role in any conversation about how to shape our health care system for the better. In particular, health advocates must come together to insist that policymakers:
Act immediately to defend existing oral health coverage and benefits in state Medicaid programs from shortsighted budget cuts.
Advance federal policies that expand comprehensive oral health coverage for people insured by the Medicare and Medicaid programs into the future.
As COVID-19 continues to ravage communities and state economies plummet, state Medicaid oral health coverage is at immediate risk.
The pandemic and resulting economic recession have put oral health care even further out of reach for millions of Americans who already struggle to afford it. Some of the threats are obvious and immediate: People are losing their jobs and their health insurance, many dental offices are reopening but adding fees to cover the costs of new safety measures, and some dental offices have closed for good. However, there is an even bigger threat looming: States are poised to make drastic cuts to critical oral health programs in shortsighted attempts to save money.
Governors in states like California, Colorado, and Ohio have already proposed significant cuts, and others are likely to follow in the coming months.
Cuts to Medicaid adult dental coverage, or the reimbursement structures that support it, would be another blow to the communities that the COVID-19 virus has hit hardest. About 60% of the adults who rely on Medicaid for their health insurance are people of color — 20% of which are Black. Additionally, almost a fourth of Medicaid enrollees are older adults and people with disabilities. All of these groups face drastic health and economic disparities that these cuts would only make worse.
We can prevent Medicaid cuts with strong and united advocacy.
Federal action to support states' fiscal outlook is a necessary first step. Every day that passes without congressional action to better support state budgets puts Medicaid adult dental programs at considerable risk.
At the state level, we can effectively raise our voices against drastic cuts. For example, California advocates included oral health in their broad campaign to protect the Medicaid program in this spring's state budget fight. They came away with a final budget that does not make direct cuts to the program — at least for now — but will face some reimbursement cuts that could hinder access to care in the future. These sorts of battles will likely recur each year throughout a recession, but they are winnable.
However, we can't just fight to hold the line. In addition to protecting our existing patchwork of oral health coverage policies, we must seize this moment to demand long-term progress too.
Now is the moment to ensure policymakers and candidates for political office understand that expanding Medicare and Medicaid oral health coverage is foundational to advancing health and economic justice.
As difficult and painful as this period in time has been, it has also demonstrated that we are capable of making rapid and meaningful changes to the way we deliver and pay for health care. Amid the chaos, hurt, and exhaustion, 2020 is also a year of planning and agenda setting, a year of uncharacteristically rapid policymaking, a year of major elections.
These next two months are a crucial time to make sure our leaders are connecting the dots between oral health coverage and this critical and evolving conversation on how to improve health and bolster our economy. We must hold elected officials accountable for the fact that Medicare currently excludes oral health coverage, leaving two-thirds of the program's 60 million enrollees without it. We must make sure they understand the consequences of a system in which many state Medicaid programs do not cover oral health care for adults, or do so only minimally, and that the states with coverage can cut it any time they so choose. We can, and we must, do better.
As the newly formed Medicare Oral Health Coalition pointed out to the presidential platform committees, improved oral health coverage is a winning issue in every way: for health, for equity, and for the economy. It is overwhelmingly popular with Americans all across the country, including people of all ages, races, geographies, and political ideologies. It is a rare nonpartisan issue. States with Republican-controlled legislatures, like West Virginia, have passed improvements to Medicaid adult dental coverage at the same time that the Biden-Sanders Unity Task Force is calling for Medicare oral health coverage.
Policymakers and candidates for office are building their policy agendas for 2021 right now. The oral health movement is growing and making progress, but to make our case at the national level, we must join together with a clear message on why oral health matters to our communities across the country. It matters to the well-being of our aging parents and grandparents. It matters in communities of color where the impact of health inequities results in more COVID-19 fatalities. It matters in rural communities where providers are scarce. As health advocates, now is the time for us to come together and demand that comprehensive health coverage that includes oral health care is on each and every one of those agendas.
Make no mistake, real change is possible. Please join us in this critical fight. To find out how you can get more involved, you can contact Melissa Burroughs, senior oral health campaign manager, at mburroughs@familiesusa.org. If you have a personal story about the importance of oral health care, or how a lack of access to oral health care affects you, you can share your story here.