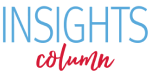 No one knows a community better than those who live there: Leaders who stepped up when their neighbors needed them most
Who can believe it has been two years since the COVID-19 pandemic shut down what we all once knew as everyday life in this country? COVID-19 created a whirlwind of uncertainty, filled with unfortunate events and lives lost since the onset of the pandemic. While no one was left unaffected by this unprecedented crisis, day-to-day life became different for all of us– some of us served on the frontlines, others were separated from family and so many had to attend school or work, behind a computer screen. Today, when masks are coming off and shots are in arms is a natural opportunity to reflect on what we've learned over the past two years and make those lessons learned part of how we improve our communities for the long term.
Despite the danger that could literally be just a person away, advocates, allies and leaders joined forces and took risks to protect their local communities as the pandemic reared its ugly head across the country. Organizations such as Alabama Forward, the Arizona Community Health Workers Association (AzCHOW), NC Counts Coalition (NC Counts), the North Carolina AIDS Action Network (NCAAN), the Illinois Coalition for Immigrant and Refugee Rights (ICIRR), Open Doors for Multicultural Families (Open Doors) and Washington Community Alliance worked tirelessly to help their communities weather the pandemic over the past two years. And today, they are still on the front lines fighting against COVID misinformation, co-running clinics, and offering services for mental health support, personal protective equipment (PPE) distribution, food and housing. These organizations know that the best support comes locally, directly from people who truly understand their communities' unique needs. They zoned in on the specific needs of their community and made sure the doors of opportunity were open, pushing forward the mission of health equity by providing useful access to the vaccine regardless of someone's race, wealth, or the language they speak.
It has been two years since the start of this admirable work. Work that continues today and won't be stopping anytime in the future. Each organization is committed to supporting their communities for years to come, applying lessons learned from the COVID-19 crisis to become even stronger. As the old saying goes, it takes a village to raise a child. It takes a whole community working together to make positive change—and our vaccine equity partners demonstrate that clearly with their ongoing work and support throughout their community.
| | |
| --- | --- |
| | During the pandemic, Alabama Forward launched the Shine a Light Alabama campaign, which honors lives lost during the pandemic by creating a space for remembrance, resilience and healing for those in mourning. Shine a Light incorporates COVID-19 health, mental health and grief resources in addition to community service and civic engagement opportunities. Their Memorial Wall, a place to honor and recognize the lives of people lost, is a moving reminder of the pandemic's toll in Alabama and the importance of this work. |
| | |
| --- | --- |
| AzCHOW partners with local organizations to host community-based events focused on COVID-19 education and support. AzCHOW surveyed hard-to-reach populations, such as migrant farmworkers, on their needs during COVID-19 and difficulties accessing the vaccine, elevating these needs to health officials who could best enact change. AzCHOW continues its advocacy efforts, ensuring community health workers' value and presence in the health care sector are recognized. | |
| | |
| --- | --- |
| | NC Counts collaborated with the North Carolina Department of Health and Human Services (NCDHHS) to create the Healthier Together: Health Equity Action Network, working to ensure people of color and other historically marginalized populations are able to receive COVID-19 vaccinations. NC Counts also works directly with community leaders, helping them connect with over 500,000 people through door-knocking, phone calls, texts and site-based contacts. Their regional team was instrumental in responding to the omicron variant by distributing close to 900,000 N95 masks and close to 200,000 free at-home test kits. |
| | |
| --- | --- |
| Because the pandemic disproportionately affected people who were already living with HIV & Hepatitis C, the NC AIDS Action Network (NCAAN) became an active partner in the Vaccine Equity and Access Program, which worked with the Latino Commission on AIDS. NCAAN provides educational resources about the importance of the COVID-19 vaccine and sparks discussions with public health leaders about COVID-19 policies. | |
| | |
| --- | --- |
| | The Illinois Coalition for Immigrant and Refugee Rights (ICIRR) addresses harmful COVID-19 misinformation by speaking directly with their community through Facebook Live events. ICIRR also advocates for the governor's office and the Illinois state health department to clearly state that COVID-19 tests, treatment and vaccines are free to all who are uninsured. The organization also recently launched the Immigrant Health Academy, which aims to address the health disparities and access barriers immigrants face in obtaining health care in the Chicagoland region.  |
| | |
| --- | --- |
| Since June 2021, Open Doors, working in Washington State, has secured over 46,000 pieces of PPE for community distribution and processed over $8 million in rental, utility and food assistance. Open Doors continues to center the needs of diverse families through their efforts by creating holistic housing and providing economic, educational and health-related support and resources. | |
| | |
| --- | --- |
| | At the onset of the pandemic, Washington Community Alliance, a coalition of local organizations serving communities of color in Washington State, stepped in to provide useful tools and resources to better support and strengthen local organizations and the communities they serve. The group remains a strong advocate and voice for the community, ensuring that the needs of communities of color are elevated, heard and addressed by elected leaders at the state and national level. |
These incredible organizations have done so much good for their communities. Families USA is extremely proud to support the incredible work of these organizations who stand strong and support the needs of their communities through the COVID-19 crisis. As the harmful effects of the pandemic continue to impact communities across the country, we are grateful that these organizations built a solid foundation of support and resources and stand ready to continue their work to meet the needs of and build a healthier future for all of the people they serve.