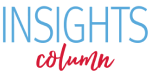 No more unreasonable premium hikes!
Health insurance premiums are rising at alarming rates. Over the past decade, the cost of family coverage has increased by 131%. Growth of premiums far outpaces the growth of inflation and wages. And as the United States continues to climb out of an economic recession, rising premiums jeopardize the affordability of health insurance. Consider this: In 2010, 61% of individuals and families who purchase their own coverage reported having difficulties paying their premiums and out-of-pocket expenses.
But help is on the way! Starting September 1, all proposed premium rate increases of 10% or more in the individual and small group markets are subject to review by the state or federal government. These reviews must follow new federal rate review guidelines, which will determine if a proposed rate hike is unreasonable. Starting November 1, individual and small group coverage sold through associations will  also be subject to the same review guidelines. The rate review threshold was set at 10% this year, but for future years states will have more flexibility.
If a rate subject to review is found to be unreasonable, the Center for Medicare and Medicaid Services (CMS), the state's insurance department, and the insurer must all provide public disclosure. Easy-to-read summaries of unreasonable rates will be posted on Healthcare.gov. Such negative public exposure may cause insurers to think twice before unjustly raising premiums. And even if an insurer does decide to implement an unreasonable rate hike, new public disclosure may help consumers shop for insurance that provides a better value.
Individuals and families paying for private health insurance coverage, up until this month, were in the dark about where their money was going. Now they can see how their premium dollars are being spent and if insurers are unreasonably raising rates. The new federal rate review regulations are just the beginning, though. All across the country, states are seeking and using the authority to deny unreasonable rates.
In North Dakota this past year, Blue Cross Blue Shield filed for a 23.1% increase to individual policies. The state's Department of Insurance revised and approved a lower rate of 14%. And, in Maine, when Anthem filed for an almost 10% increase on its individual policies, the Bureau of Insurance denied Anthem's proposal. They passed a lower rate of 5.2%–finding that Anthem's projected administrative cost and profit margin were excessive. The decision saved consumers from having to collectively pay nearly $3 million more in premiums, half of which would have gone to Anthem's profits.
The Affordable Care Act is also providing states with financial assistance to bolster their rate review programs. Last year, $1 million grants were awarded to 42 states, the District of Columbia, and five territories. An additional $200 million will be available over the next four years, and $27.5 million will be available to states pursuing the authority to approve, deny, and modify proposed premium rate changes.