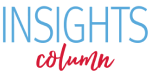 New Study Shows Why Maryland Families Need the Health Insurance Down Payment Plan
On February 26, 2018, the Urban Institute released a report showing the need for Maryland's health insurance down payment plan, called the "Protect Maryland Health Care Act of 2018." According to the report, two policies that attack the Affordable Care Act—the end of federal enforcement of the ACA's individual mandate and new Trump administration rules that authorize the sale of cut-rate, substandard insurance that violates ACA consumer protections—will do tremendous harm in virtually every state, including Maryland.
Urban Institute report shows Maryland premiums spiking without legislative action
Starting this coming January, Maryland's health insurance markets will come apart at the seams unless state policymakers take vigorous action. The report's researchers found that, in Maryland:
More than 1 in 3 consumers will leave the state's current individual market, which will plummet from serving 276,000 people to covering only 181,000;
29,000 Marylanders who enjoy health insurance coverage today will join the ranks of those who have no insurance whatsoever; and
Premiums in the individual market will skyrocket, rising 18.4% above the levels that would otherwise be charged.
Bill making its way through the Maryland General Assembly would help to protect consumers
The Protect Maryland Health Care Act prevents these problems. It defuses both of the Trump administration's health insurance time bombs before they explode.
First, the state proposal replaces expiring federal mandate enforcement with an innovative Maryland plan. In addition to protecting the current insurance market from Trump administration sabotage, the proposal strengthens that market by enrolling the uninsured into health insurance whenever possible, with a particular focus on young and healthy adults. The resulting improvement in the market's risk pool will slow the growth of future premiums.
Second, the state bill classifies Trumpcare plans that violate ACA consumer protections as failing to meet Maryland's state mandate requirements. Fly-by-night companies seeking to market sham plans will avoid Maryland, since their defective insurance products will not spare Maryland purchasers from the state's individual-mandate enforcement.
For more information about the Protect Maryland Health Care Act, see Health Insurance Down Payments: The Maryland Plan