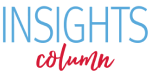 New Study Finds that Penalty-Based Wellness Programs Fail to Improve Employee Health
Workplace wellness programs have the potential to improve the overall health and well-being of employees by helping them adopt and maintain healthy lifestyles.
However, not all wellness programs are created equal. An increasing number of employers are rolling out penalty-based wellness programs, which charge employees more for health care if they do not meet certain outcomes, such as lower blood pressure. While proponents claim that these programs reduce health care spending by helping employees improve their health, a recent Health Affairs study found little evidence to support this theory. The authors did not find any conclusive evidence to suggest that penalty-based programs help workers improve their health.
Wellness programs are meant to help workers achieve a healthier lifestyle by encouraging them to exercise regularly, improve their diet, or quit smoking. Effective wellness programs can make it easier for workers to adopt these new behaviors by organizing a fitness class or walking group in the office, holding brown bag seminars with a nutritionist, or offering a free smoking cessation course.
Overall, wellness programs have great potential to improve the health of participants, but they need to be designed in ways that fully support adopting a healthier lifestyle. If these programs are not thoughtfully implemented with the consumer in mind, they could end up doing more harm than good.
To learn more about how employers can create effective wellness programs and to see real-world examples, check out Families USA's Working toward Wellness: Creating Consumer-Friendly Workplace Wellness Programs.