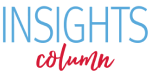 New Results from National Health Insurance Survey Show How Many Americans Will Benefit from the Affordable Care Act
How the Law Has Already Helped
More young adults have coverage thanks to the Affordable Care Act. As of September 2010, young adults have been able to stay on their parents' health insurance plans until they turn 26. The rate of those aged 19 to 25 with insurance increased by 10 percent between 2010 and 2012, with 3.4 million young adults gaining health coverage. This provision reversed a decade-long trend of increasing rates of uninsurance among young adults.
The Commonwealth Fund recently released the results of their 2012 national health insurance survey. The survey shows how many people stand to benefit from provisions in the Affordable Care Act starting January 2014 and highlights the progress that has already been made in expanding coverage.
How the Law Will Help Starting January 2014
Three in 10 adults were uninsured for at least part of 2012. That's 55 million people who had a period where they went without coverage.
Starting in 2014…
These adults will have better access to affordable coverage through Medicaid and the new state health insurance marketplaces.
 Many Americans currently face high costs due to "underinsurance." Nearly 16 percent of adults had coverage that did so little to protect them from health care costs that they were defined as underinsured. Those surveyed were considered underinsured if they had health insurance all year but spent 10 percent or more of their incomes, or 5 percent or more of their incomes for those with incomes below 200 percent of poverty ($46,100 for a family of four), on out-of-pocket costs for health care. People with deductibles that were more than 5 percent of their incomes were also counted as underinsured. Underinsurance was particularly common for those who bought coverage on the individual market: Almost half of this group was underinsured.
Starting in 2014…
The Affordable Care Act will improve coverage and protect consumers from high costs when they buy their own plans. Under the law, plans will be required to cover a set of essential benefits, insurers will be prohibited from setting annual or lifetime limits on the costs that they will pay, and insurers will no longer be able to deny coverage to people with pre-existing conditions or charge them more to cover those conditions.
Low-income populations are even more likely to be uninsured or underinsured.Three-quarters of adults with incomes below 133 percent of the federal poverty level ($30,700 for a family of four) were uninsured or underinsured at some point in 2012, as were 59 percent of those with incomes below 250 percent of the federal poverty level ($57,600 for a family of four).
Starting in 2014…
Low-income individuals and families will be able to get coverage or help paying for coverage. An estimated nearly 90 percent of adults who were uninsured at some point in 2012 and 85 percent of those who were underinsured had incomes below 400 percent of the poverty level ($92,200 for a family of four). This means that they would qualify to get help paying for coverage in the state insurance marketplaces or may be eligible for Medicaid in their state.
These numbers confirm what we know already—the Affordable Care Act is helping some Americans get affordable health coverage already, and will help many millions more starting 2014.