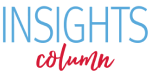 New Report Showcases Large Premium Savings Due to Rate Review Provision in Affordable Care Act
Last week, the Department of Health and Human Services (HHS) released a report showing that 6.8 million Americans have saved an estimated $1.2 billion on health insurance premiums in the individual and small group markets in 2012 thanks to the rate review provision of the Affordable Care Act. This provision requires insurers to justify any premium increases of 10 percent or more and provides funding to enhance state processes for reviewing proposed rate increases. This enhanced oversight has resulted in real savings for consumers.
However, paying less for premiums is not the only proof that rate review is working. The same report found that insurance companies are also requesting fewer premium increases of 10 percent or more because of the extra oversight. In 2012, only 26 percent of the requested rate increases were 10 percent or more, compared to 43 percent in 2011. This shift resulted in additional savings for consumers and shows that insurance companies are starting to be held accountable to consumers.
The rate review provision has worked in conjunction with the 80/20 rule to bring consumers continued savings. The 80/20 rule requires insurance companies to spend at least 80 percent of premiums on your health care instead of on administrative costs, profits, or overhead. If insurance companies don't meet this standard, they must provide rebates to their customers. As we wrote about earlier, this provision resulted in 77.8 million consumers saving an estimated $3.4 billion upfront on their premiums in 2012 as insurance companies operated more efficiently—spending premiums dollars on actual health care instead of advertising campaigns or executive bonuses.
The Affordable Care Act continues to save consumers money by making insurance companies more accountable to their customers. Being able to afford insurance is nice, but knowing your premiums won't skyrocket provides real peace of mind.