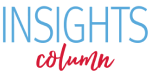 New Findings Show Health Care Law Protects Young Adults from High Medical Costs
Prior to the passage of the Affordable Care Act in 2010, more than one quarter of adults between the ages of 18 and 34 in the United States did not have health insurance. However, since a provision in the health care law was implemented that allows young adults to remain on their parents' plans through age 25, more than 3.1 million young adults have gained health insurance. Not only has the health care law given this population greater access to coverage, but a new study by the RAND Corporation published in the New England Journal of Medicine finds that the health care law has also protected young adults from high medical costs.
Before the law's passage, if one of the 3.1 million young adults who have gained insurance needed to get emergency care, he or she may have been left with unaffordable medical bills due to a lack of health coverage. These bills could lead to debt or even bankruptcy for a young adult. And as for the hospitals, they might be left with uncompensated care—a phenomenon that increases costs for all of us as the hospitals charge higher rates to other consumers to make up the difference.
To quantify the impact of the law's coverage provision on emergency care for young adults, the RAND Corporation evaluated data from nearly half a million emergency hospital visits made by adults aged 19 to 31 before and after the provision took effect. The study found a 3.1 percent increase in private insurance coverage of emergency room visits for young adults aged 19 to 25 (those newly eligible to remain covered under their parents' plan) compared to a control group. This increase in coverage after the provision took effect translates into more than 22,000 emergency visits with an associated $147 million in hospital bills now being covered by private insurance. In other words, the law increases financial protection for young adults by shielding them from high medical costs due to emergency care.
Having more insured young adults in the population is good for a number of reasons. Not only does this expansion of coverage protect against uncompensated care, but it decreases the likelihood that young people will delay or forgo needed care due to cost, which can lead to even higher medical needs and costs in the long run. As you can see, the Affordable Care Act is having its intended effect by ensuring that people who need health care services can get them without facing high costs they can't afford.