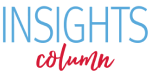 Nebraska's Reporting Requirements: An Unnecessary Burden on Patients and Providers
Despite a spate of court challenges blocking states' efforts to add work and other reporting requirements to their Medicaid programs, a few states, including Nebraska, are continuing to propose new burdensome requirements, claiming their approach is different from the other waivers that have been challenged in court.
As outlined in our analysis, Nebraska's proposed requirements are different in that they are the most extensive and administratively burdensome to date. Nebraska is proposing to include more than twice as many requirements as Arkansas, New Hampshire, and Indiana — states where thousands of beneficiaries have been projected to lose coverage. If implemented as proposed, it is expected that over 30,000 Nebraskans could lose full Medicaid coverage as a result of the reporting requirements.
Click on the short analysis button below (PDF) for details on Nebraska's eight distinct reporting requirements for patients, providers, and plans and how they compare with similar proposals in four other states that have faced lawsuits challenging their work reporting requirement waivers. The public comment period for Nebraska's proposed waiver is open until January 17th. You can use this form to submit comments.