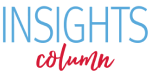 Medicaid Waivers: Webinar on Work Requirements and Beyond (Webinar video from January 31, 2018)
On January 31, Families USA staff held a webinar about how state advocates can address Medicaid waiver proposals that include work requirements and other restrictions.
Our experts reviewed recent HHS approvals of work requirements for Medicaid and the tools available for state advocates to address similar proposals.
Eliot Fishman, Senior Director of Health Policy, Families USA
Dee Mahan, Director of Medicaid Initiatives, Families USA
Patrick Willard, Senior Director of Campaigns, Outreach, and Engagement, Families USA
RELATED RESOURCES
Medicaid Section 1115 Waiver Resource Center: Status of harmful state waivers, state pages, advocate talking points, and more. 
Blog: Medicaid Work Requirements Aren't About Work, They're About Taking Health Care Away From Low-Income Americans