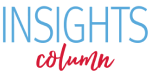 Medicaid Waivers Restricting Adult Eligibility: A Legal And Political Update
NOTE: This blog was orginally published in Health Affairs on January 24, 2019. 
Following the new Trump administration's public solicitation of work requirement waivers in a letter to governors shortly after Trump's inauguration, 2017 and the first part of 2018 saw an unprecedented wave of Medicaid waiver proposals to impose work or "community engagement" requirements, in many cases with waivers to allow eligibility lockouts for failures to complete annual eligibility determinations and other documentation requirements. (Families USA tracks these waivers and waiver proposals here.) Although Kentucky and Arizona submitted the first proposals along these lines in mid-2016, the vast majority of these proposals came after the administration explicitly signaled its approval.
There are now 16 states with waivers either in the formal proposal process or approved incorporating some combination of work and other non-statutory eligibility requirements, of which seven have received federal approval as of January 2019. If all of these proposals are implemented, 16 or more operational waiver programs would represent a fundamental and extra-statutory change to the Medicaid program of essentially national scope.
Where Do The Cases Stand?
We reviewed the legal weaknesses of these waiver proposals in an earlier Health Affairs blog here, published in response to the first federal approval of one of these waivers for Kentucky in January 2018. Six months later, the federal District Court for the District of Columbia vacated the federal approval giving Kentucky authority to pursue its waiver, finding that the Secretary of Health and Human Services (HHS) "never adequately considered whether Kentucky HEALTH would in fact help the state furnish medical assistance to its citizens", that is, whether it "would help provide health coverage for Medicaid beneficiaries." (p. 3)  While the judge writing this decision is a Democratic appointee, his core conclusions that the Medicaid waiver authority is limited to promotion of the objectives of Medicaid and that the objective of the Medicaid statute is to pay for medical assistance are very firmly grounded in explicit statutory text.
Following this ruling, Kentucky then resubmitted its waiver with no substantive changes. Recall that in July the District Court judge did not rule conclusively on whether the work requirement would or would not help Kentucky furnish medical assistance to its citizens—rather he established that whether a proposal would "help provide coverage" is how the Centers for Medicare and Medicaid Services (CMS) must justify its approval. CMS thus has a choice. CMS has to either try to show that work requirement/ "community engagement" waivers actually do promote Medicaid coverage or it must come up with a way to challenge the District Court's ruling that providing Medicaid coverage is the objective of the Medicaid program. Given that according to the Kentucky's own estimates an approved waiver would result in 95,000 people losing Medicaid coverage, demonstrating that it will promote Medicaid coverage would appear to be difficult. CMS therefore directly challenged the District Court's definition of Medicaid objectives:
"This provision [sec 1901] makes clear that an important objective of the Medicaid program is to furnish medical assistance and other services to vulnerable populations. But there is little intrinsic value in paying for services if those services are not advancing the health and wellness of the individual receiving them, or otherwise helping the individual attain independence. Therefore, we believe an objective of the Medicaid program, in addition to furnishing services, is to advance the health and wellness needs of its beneficiaries, and that it is appropriate for the state to structure its demonstration project in a manner that prioritizes meeting those needs."
This reasoning is substantively similar to CMS's original Kentucky approval and to the arguments CMS made to the District Court: asserting that Medicaid is an employment disincentive and therefore Medicaid itself is bad for health. But rather than try to base this reasoning in the statutory text of the Social Security Act—an exercise that the District Court flatly rejected in July—CMS says that it believes that the explicit statutory objective of Medicaid is inadequate and should be extended to include promoting health and wellness, including promoting employment. CMS also uses a "fiscal sustainability" justification, which similarly concedes that these waivers are a mechanism to reduce Medicaid coverage. Both of these rationales are in direct and seemingly brazen opposition to the District Court's demand for justification in terms of providing coverage.
This is not a one-off legal strategy for Kentucky: CMS has subsequently incorporated identical language in approvals of similar waivers in Wisconsin, New Hampshire, Maine and Michigan.
From a tactical perspective, this strategy may reflect a plan to simply get past an inevitable loss at the District Court and then hope for a different outcome on appeal. It also surely reflects the inherent difficulty of making an argument that a program designed to restrict Medicaid eligibility promotes Medicaid coverage. But even given those considerations, a frontal CMS assault on the District Court opinion and the plain language of section 1901 is a surprising development.
The federal courts have had a significant dampening effect on approvals and implementations, both in direct intervention in Kentucky and—reportedly—in the lengthy legal review and framing efforts that federal lawyers have been engaged in an effort to mitigate the clear legal vulnerabilities of these approvals. But the rush of several approvals at the end of 2018 using identical language regarding Medicaid objectives is an indication that CMS may be trying more aggressively to move past this obstacle.
Implementation In Arkansas Underlines Both Legal And Policy Concerns
Only one of the work requirement waivers has been implemented—in Arkansas.
But the Arkansas implementation has rendered the conclusion that these waivers would take Medicaid health coverage away from large numbers of people inescapable. "Arkansas Works" has been a tragic confirmation that "community engagement" waivers result in massive cuts to Medicaid coverage. In just the first four months of disenrollments under "Arkansas Works" implementation at the end of 2018, 18,000 low income adults in Arkansas lost Medicaid coverage. Arkansas was able to exempt many of its expansion beneficiaries from new reporting requirements, but more than 80 percent of people who were subject to the reporting requirements are not interacting with the state's website at all, and less than 4 percent are entering in work hours information. Families USA andmany others warned in formal comments and in publications that new reporting requirements themselves would lead to a massive number of people being disenrolled from the program.
Paralleling the monthly reporting of these disturbing outcomes, journalists have repeatedly elicited indignant claims from the state's Governor and Medicaid Director of their good faith efforts to prevent precisely this outcome. Those claims are not inaccurate—as noted above the state was able to match many of the adults subject to the new requirements to employment records electronically, a significant accomplishment. But many forms of employment—and certainly other types of "community engagement"—and many medical and other exemptions are not available in state databases. The near total loss to Medicaid of anyone required to enter in their own employment data is a confirmation of the warnings of experts regarding documentation barriers, based on decades of experience with Medicaid and other health insurance programs. A group of plaintiffs who have lost coverage in 2018 in Arkansas, working with the National Health Law Program, Arkansas Legal Aid and the Southern Poverty Law Center, has sued to stop the Arkansas Works program, with the suit expected in to proceed in early 2019 in the same court hearing the Kentucky case.
In October 2018, seeing month after month of extremely concerning outcomes in Arkansas, the nonpartisan Medicaid and CHIP Payment and Access Commission—for the first time in the legislative branch agency's history—sent a public letter to HHS Secretary Azar calling on the Department of Health and Human Services both to suspend disenrollments in Arkansas and to "invest the time necessary to establish mechanisms for effective evaluation and monitoring and ensure adequate lead time for implementation before approving other states to begin enforcement of requirements that might lead to beneficiary disenrollment or lockout."  This hardly bodes well for the Trump Administration's legal defense of the program's continued operation.
The Future Of Work Requirement Waivers
So where does this leave waivers for Medicaid work/ "community engagement" requirements and eligibility lockouts? Interest in them among Republican state legislators and governors continues, and CMS Administrator Seema Verma continues to promote them. A year ago, it seemed the federal courts would have a major say in the fate of these waivers, and that is still likely. As described above, it is now clear that courts will need to decide whether CMS can replace Medicaid's objective as written in statute with what CMS believes that Medicaid's objective should be.
The prominence in the 2018 midterm election of health insurance in general and of Medicaid specifically opens up a second, political front against restrictive Medicaid waivers of this type. This is certainly the case with the election of several progressive governors likely to oppose waivers instituted by their predecessors. But there has also been terrible national and state press reporting of Arkansas's coverage losses, reporting that will repeat if and when another state or states implement waivers. We are only just beginning to understand the political implications of that new reality.