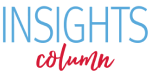 Learnings in Leadership: Berneta Haynes, Atlanta, GA
Berneta L. Haynes, JD, is the Senior Director of Policy and Access at Georgia Watch, a leading consumer advocacy organization focused on financial and quality of life issues. An attorney and champion of energy equity and healthcare access in particular, Berneta brings a unique mix of legal advocacy work, writing expertise, and innovative use of digital journalism to impact pressing consumer issues. Her work centers specifically on ensuring access to healthcare for all Georgians and increasing access to clean energy to improve the health and financial well-being of low-income families and communities.
Our Senior Associate for Strategic Partnerships, Raven Gomez, spoke with Berneta about her work, health equity in health system transformation, and her insights for fellow advocates:
Families USA: Tell us more about the work you do: what brought you to this work, why you do what you do, and how you apply a racial equity lens.
Berneta: I come from an environmental law background and practiced for several years. There's a strong connection with public health in that space, which made for an easy transition to public policy, especially working for an organization like Georgia Watch that does work in the energy and health spaces. Our work spans across four impact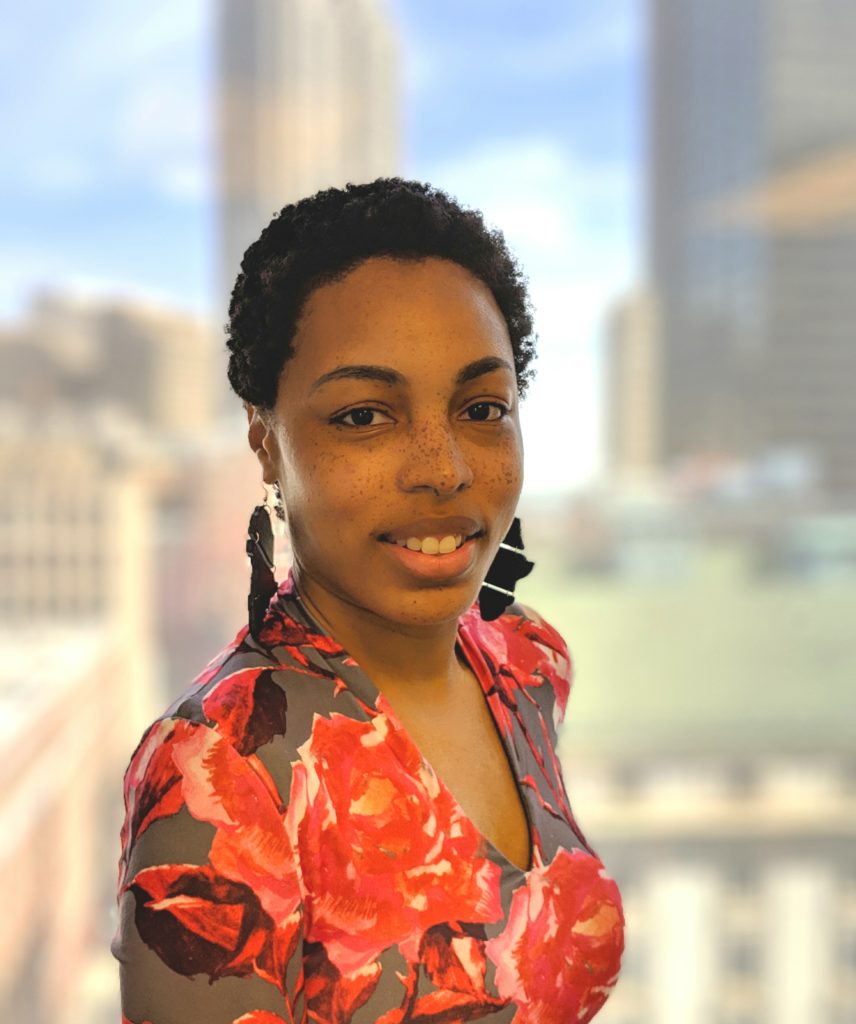 areas: health, energy, financial protection, and access to civil justice. Among other things, this work highlights the intersections between health and social determinants of health. Everything that we do, we do it with a vision of equity and justice for all consumers with the recognition that it is crucially important for us to protect and inform consumers. My work as the Senior Director of Policy centers primarily on health and financial protection, though it does intersect with all of our policy spaces.
Families USA: How has COVID-19 affected your work and how have you combatted those challenges?
Berneta: Our coalition work and priorities have shifted a lot. As soon as COVID-19 hit, more folks were struggling to pay their utility bills. One of the first things we did was work with partners in the state to get a petition going to get Georgia Power (our main utility) to implement a moratorium statewide, which was successful! That was an important short-term win and was something that was important to protecting people's health. We had also just embarked on a new Community Health Worker (CHW) multiyear initiative funded by the Robert Wood Johnson Foundation called Community Voices for Health to train CHWs to effectively engage in policy advocacy. We had to rethink deliverables around things like in-person trainings to train CHWs because there were other looming factors at the forefront of CHWs' minds and we couldn't meet in person.
Overall, I felt we really gained more cooperation with our coalition partners because of COVID-19. For instance, with our energy petition, we worked brilliantly together as partners because we were able to see how important this moment was and put aside differences and get the petition going. Even in the Community Health Worker space, I have seen so much engagement from CHWs that wasn't there before COVID-19. They rose to the test to be part of policy solutions. Our priorities mostly remained the same, but we refined them a little bit. COVID-19 heightened the disparities that we have been working towards addressing for years and it has made them more visible. I'm thankful we're able to see them in an even clearer view, and I hope we don't lose sight of what we need to be doing.  In light of this, we're making sure to always think about how COVID-19 plays into the disparities that already existed.
Families USA: Georgia has played a key role in the election this year. How did your work tie into this?
Berneta: Before the election, we were paying close attention to what was happening with federal agencies. There have been attempts to fast track financial protection oriented rules before things changed in January, so we've focused our attention on that. As a non-partisan, 501C3 organization, we didn't focus on the election.
It has been interesting to have policy conversations with the context of the social uprising that happened this summer and COVID-19 though, and how they've directly impacted election. For example, after the huge uprising in June, every organization was putting out statements in solidarity with Black Lives Matter, but we felt putting out a statement didn't make sense, since we've been doing racial equity work in this space for a long time and plan to continue. I think it's about authentically engaging in this work and we've been navigating that space.
Families USA: What are you most excited about right now in your work?
Berneta: I'm excited about the increased passion around addressing medical billing and debt. I think the COVID-19 crisis has demonstrated to some policymakers the urgency with which we must address the unaffordability of healthcare. I'm hopeful, though, with the passage of Georgia Surprise Billing Consumer Protection Act last summer, that we'll finally get patients out of the middle of billing disputes between insurers and providers. The swift passage of that bill, after five years of hard work building consensus and educating policymakers, says a lot about where our policymakers' heads are right now with regard to addressing healthcare costs. So that's exciting!
Families USA: What challenges have you faced doing this work/being in this field, and what have you learned from those challenges?
Berneta: One major challenge, which is also a personal issue, is listening to some of the stories from our CHWs first-hand and what they're experiencing. CHWs are essential workers and are constantly exposed to COVID-19 in a way that I'm not. One individual has had so much loss in their family and it's been tragic to hear and realize at the same time we have deliverables that require CHW participation. It's shown that this is also the moment where it's important to recognize the humanity of people and pull back.
Dealing with that kind of personal contradiction where I'm working towards equity but at the same time feeling like I'm not doing enough to address the needs of these individuals who have to continually expose themselves has caused me to grapple with my privilege in a way I didn't have to before. There's a kind of privilege that comes with being a policy advocate—I'm advocating for these important issues, but shouldn't we also be fighting for CHWs to be able to work remotely like I'm able to as well? These experts are part of the communities I'm working to benefit, yet these communities are under resourced and exposed. Policy is slow but this virus isn't. CHWs are seeing things that happen every day and they can't do anything about it, and there's an impatience to get to work and make change.  We need to focus on the immediate and long term. COVID-19 makes it so much more important for all organizations to be as intentional as impossible to do both.
Families USA: What does HST from a health equity lens look like to you?
Berneta: My answer is two-fold: there's my personal answer and my professional answer. You'll quickly notice that I'm always juggling the personal and the professional—it's a difficult balance to strike. For me personally, health system transformation from a health equity lens requires a universal healthcare system like the National Health Service (NHS) in the U.K. I remember living there briefly and having zero fear about not being able to afford an office or hospital visit if I got sick – it's a beautiful thing and I wish all Americans could experience it. For me professionally, health system transformation from a health equity lens requires inclusion of more APRNs (to remedy widespread physician shortages), more Community Health Workers (to bridge gaps between underrepresented communities and health delivery), and expansion of Medicaid (to close some of the coverage gap). In an ideal world, all of these things would happen!
Families USA: Thinking about what the community you work in needs, what do you think the health care system needs to get better at or should be paying for?
Berneta: Health care systems need to do a much better job of recognizing the vital role of Community Health Workers. In Georgia (like the rest of the country), health disparities really break down to racial differences and rural versus urban differences. Our BIPOC communities and rural communities (and all the overlap of those two) need access to health workers who understand their culture, their reasons for distrusting healthcare providers, their language, etc. In the era of COVID-19, in particular, health literacy is crucial given the alarming amount of misinformation. We need healthcare systems to employ more CHWs, folks who are members of the communities they serve, to be the bridge between the system and the communities. Convincing hospitals and policymakers of the critical value of CHWs is still an uphill battle, although I think the pandemic has made that effort a little easier. In fact, I think the pandemic has gone a long way toward highlighting the importance of CHWs.
Families USA: What tips do you have for other advocates in the health equity and system transformation space?
Berneta: Stay focused but flexible. Recognize that coalition-building is consensus-building and vice versa. You are only as strong as the team of advocates around you. More importantly, find ways to avoid becoming jaded because nothing is more shattering than watching those with power continue to neglect health equity amidst the worst pandemic in a century. You'll probably need to have lots of happy hours with other health advocates to avoid becoming jaded. Trust me.
Families USA: What is the next big project you'll be working on?
Berneta: We are currently working with state and national organizations on a project that's centered on training CHWs to effectively engage in grassroots policy advocacy. CHWs often already engage in community activism, so we felt it was necessary as advocacy organizations to try to share some of the best practices and tools we have to arm CHWs who are uniquely positioned to be leaders and change-makers in their communities.
You can get in touch with Berneta to learn more about the great work being done in Georgia below: 
Berneta Haynes: bhaynes@georgiawatch.org  
Click here to join the National Health Equity Action for Transformation Network and be a part of the movement to develop and implement health equity-focused health care delivery and payment policies.