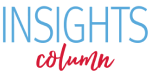 Join us for a Spanish Language Twitter Chat
This blog is cross-posted from the Department of Health and Human Services.
By Mayra Alvarez, HHS Director of Public Health Policy
Posted April 06, 2012
April is National Minority Health Month dedicated to advancing health equity on behalf of racial and ethnic minorities. This year's theme is "Health Equity Can't Wait. Act Now in Your CommUnity." It's also a time to celebrate the opportunities of the new health care law, the Affordable Care Act, groundbreaking policies to reduce health disparities.
To talk about Minority Health Month and what the health law means for Latinos, we'll be hosting a Spanish language twitter chat on Tuesday, April 10th at 2pm EST. You can follow along at our Spanish language twitter handle: @HHSLatino, and also by following the hashtag: #LaSaludLatina. Between now and then, think of the question you might have about Latinos and health, and then ask via twitter during the chat.
Historically, Latinos have faced significant barriers to accessing affordable health insurance and these barriers have contributed to significant health disparities.
32 percent of Latinos were uninsured in 2009 – higher than any other racial or ethnic group – and half of Latinos did not have a regular doctor, compared with only one-fifth of white Americans.
Twenty percent of low-income Latino youth have gone a year without a health care visit – a rate three times higher than that for high-income whites.
Latinos were diagnosed with AIDS at three times the rate of whites.
In 2006, almost half of Latinos reported they did not always get care when they needed it, compared with 43 percent of blacks and 41 percent of white Americans.
Today, more than 1.2 million Latinos, Blacks, Asian Americans and American Indian/Alaska Natives have gained coverage because the Affordable Care Act allows young adults without employer-provided insurance to stay on their parents' plans until age 26. Under the new health care law, all Americans no longer have to worry about losing coverage if they're laid off or change jobs. And insurance companies now have to cover preventive care like mammograms and other cancer screenings. The new law also makes a significant investment in State and community-based efforts that promote public health, prevent disease and protect against public health emergencies.
We'll be discussing these topics and more. We hope you can join us next Tuesday at 2pm!
---
Abril es el Mes Nacional de la Salud de las Minorías, dedicado a mejorar la equidad en la salud de las minorías raciales y étnicas. El tema de este año es "La equidad en la salud no puede esperar. Actúe ahora en su comunidad". También es un momento para celebrar las oportunidades de la nueva ley de cuidados de salud, la Ley del Cuidado de Salud a Bajo Precio, políticas pioneras en cuanto a la reducción de las disparidades de salud.
Para hablar del Mes Nacional de la Salud de las Minorías y qué significa la ley de cuidados de salud para los latinos, llevaremos a cabo una conversación por Twitter, el martes 10 de abril a las 2 p.m., hora estándar del este. Puede seguirnos en @HHSLatino, y también mediante el hashtag #LaSaludLatina. Desde ahora y hasta ese momento, piense en las preguntas que pueda tener acerca de los latinos y la salud, y luego hágalas por Twitter durante la conversación.
Históricamente los latinos se han enfrentado a barreras importantes en cuanto al acceso a un seguro médico asequible, y esas barreras han contribuido a crear importantes disparidades de salud.
El 32 por ciento de los latinos no tenían seguro en 2009 (el porcentaje más alto a cualquier otro grupo racial o étnico) y la mitad de los latinos no tenían un médico habitual, en comparación con un quinto de los estadounidenses blancos.
El veinte por ciento de los jóvenes latinos de bajos ingresos ha pasado un año sin visitar al médico, un índice tres veces mayor que el de los blancos de ingresos más elevados.
Al grupo de los latinos se les diagnosticó SIDA a una tasa que triplica la de los blancos.
En 2006, casi la mitad de los latinos informaron que no siempre recibieron atención cuando la necesitaron, en comparación con el 43 por ciento de las personas de raza negra y el 41 por ciento de los estadounidenses blancos.
En la actualidad, más de 1.2 millones de latinos, personas de raza negra, asiáticoamericanos y nativos de Alaska/tribus indígenas de Estados Unidos han recibido cobertura gracias a que la Ley del Cuidado de Salud a Bajo Precio les permite a los adultos jóvenes sin seguro provisto por el empleador permanecer en los planes de sus padres hasta los 26 años de edad. Según la nueva ley de cuidados de salud, ningún estadounidense tendrá que volver a preocuparse por perder la cobertura en caso de ser despedido o cambiar de trabajo. Y ahora las compañías de seguros tienen que cubrir los cuidados preventivos, como los mamogramas y otros controles oncológicos. La nueva ley también realiza importantes inversiones en esfuerzos estatales y comunitarios que promueven la salud pública, previenen las enfermedades y protegen contra emergencias de salud pública.
Debatiremos estos y otros temas. ¡Esperamos que pueda participar el próximo martes a las 2 p.m.!