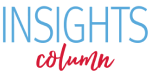 Healthcare.gov is now open for business! Until December 15th, consumers can enroll in comprehensive health plans that will start on January 1st 2019. High-quality coverage purchased through healthcare.gov (or a state's marketplace) includes protections for preexisting conditions and a robust set of essential health benefits like preventive services, prescription drugs, mental health care, and hospital coverage. Enrollment assistance is also available through unbiased Navigators and assisters to anyone looking to enroll through the healthcare.gov or state-based marketplaces.
The great news for consumers is that for many plans, prices have dropped since last year. And this year there are even more insurance companies and insurance plans available on the marketplaces. Therefore it is important for consumers to shop around for the best plan that fits their needs. Financial assistance is also available to help people afford coverage and care based on their income, and most people who shop on the marketplace qualify for financial help.
This year we are warning consumers to watch out for plans outside of the healthcare.gov and state-based marketplaces that do not offer consumer protections and essential health benefits. Short-term plans and other arrangements that do not cover people with preexisting conditions and that do not cover all of the essential benefits are being marketed aggressively online, by telemarketers, and by some health insurance brokers. To ensure consumers are getting real, comprehensive coverage, we recommend visiting healthcare.gov to enroll. Navigators are also available for local, unbiased help.
Listed below are a variety of resources from trusted sources to help consumers with marketplace enrollment, as well as to assist those who want to promote open enrollment and assist consumers in obtaining coverage.
Direct Assistance for Consumers
Resources for People Helping Consumers with Marketplace Coverage
Resources for Alerting Consumers about Non-ACA Compliant Plans
From Families USA
From Young Invincibles

Comparison graphics that show the contrast between the real, comprehensive coverage offered through the marketplaces and the substandard coverage offered through non-ACA compliant plans that consumers may hear about online, through advertising, through telemarketers, or even through brokers.