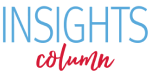 The COVID-19 pandemic has exacerbated existing health and economic disparities. It has also contributed to rising rates of anxiety and depression due to historic levels of unemployment, social isolation, and disruptions in daily life. Furthermore, families with members who have contracted the virus may be facing increased financial stress due to medical bills or profound grief from losing a loved one. These realities are compounded by the lack of access to testing, fear of being racially profiled while wearing a mask, and loss of health coverage, which are just some of the issues that are increasing toxic stress and straining mental health in communities of color.
Unfortunately, there is a host of other factors that can lead to behavioral health needs. During times of crisis, intimate partner violence and child abuse (a type of adverse childhood experience) often increase due to added stress, isolation, economic anxiety, rising substance use (and lack of access to treatment), and a lack of resources overall. Adverse childhood experiences can affect all children, but they are most prevalent among children who live in poverty, children of color, and those from other marginalized populations.
In addition, although children are less likely to have significant health consequences because of a COVID-19 infection, the pandemic may exacerbate existing mental health issues for youth. It may also lead to new cases of anxiety and depression due to changes in children's daily routines, increased family stress, and rising rates of housing and food insecurity.
The devastating impacts of COVID-19 on behavioral health, in particular for Black, Indigenous, People of Color (BIPOC), call for the federal government and states to center the needs of communities of color in policy decisions related to the pandemic response.
Addressing Disparities in Behavioral Health Using a Racial Equity Lens
Using a racial equity lens is critical to addressing disparities in behavioral health outcomes. The Substance Abuse and Mental Health Services Administration (SAMHSA) defines behavioral health equity as the right to obtain quality health care for all populations regardless of the person's race, ethnicity, gender, socioeconomic status, sexual orientation or geographical location. Advancing behavioral health equity requires a holistic approach that recognizes the effects of a person's culture, health-related social needs, health coverage status, and proximity to culturally responsive care on their ability to get behavioral health care.
Just as our nation has witnessed the central role of structural racism in causing COVID-19 health inequities, the evidence is clear on how experiences of racism and discrimination have a negative impact on behavioral health outcomes. In addition to facing personal discrimination in the form of micro or macroaggressions, BIPOC experience negative mental health impacts from historical trauma (for example, enslavement, land loss, redlining, genocide, lynching, segregation and colonialization). For instance, studies have found a link between a perceived loss of ethnic and cultural identity and increased suicide rates among Native American youth. And between 1991 and 2017, suicide attempts among Black adolescents increased by 73%. Beyond racial and ethnic discrimination, BIPOC may experience discrimination based on multiple social identities, including sex, gender, sexual orientation, religion or socioeconomic status.
Federal Policy Recommendations That Should Be Implemented to Advance Behavioral Health Equity
In July, as our nation marked the 12th annual Bebe Moore Campbell National Minority Mental Health Awareness Month, Families USA endorsed a bicameral resolution that brings awareness to the disparities in the incidence of mental health-related challenges that BIPOC face. The resolution calls on Congress to address the systemic drivers of those disparities through culturally-informed mental health services. In our May 2020 report, The Fierce Urgency of Now, we identified several recommendations that promote behavioral health equity, including:
Pay for peer support services through Medicaid: Encourage states to exercise their options for funding the reimbursement of peer support services under their Medicaid programs, either by adding peer support services through a Medicaid state plan amendment (usually under the Medicaid Rehabilitation Option) or as part of a waiver program.
Prevent and respond to child abuse and neglect: Pass the Emergency Funding for Child Protection Act (H.R. 6838, S. 3660), which would strengthen programs supported by the Child Abuse Prevention and Treatment Act (CAPTA).
Reduce health disparities, including mental health disparities, by addressing the social determinants of health: Pass legislation such as the Community Solutions for COVID-19 Act (R. 7077, S. 3877).
Extend Medicaid coverage to one year postpartum for women: Add this provision to any future coronavirus relief package, since the HEROES Act (R. 6800) failed to include this measure.
The COVID-19 pandemic has worsened existing, serious disparities in the care and outcomes experienced by BIPOC. These disparities are even more intractable in behavioral health care.
In the months ahead, Families USA, in coordination with the Health Equity Task Force for Delivery and Payment System Transformation and other state and national partners, will work to advance a behavioral health equity policy agenda. The federal and state governments must address many policy issues that are part of this agenda, including the dearth of quality measures that focus on behavioral health, same-day billing restrictions, lack of diversity in the behavioral health workforce, access to culturally and linguistically appropriate services that address the impact of trauma and ACEs, network adequacy, mental health parity, and challenges to fully implement integrated care models.
Our vision for behavioral health equity will require equity advocates to hold policymakers accountable for not only eliminating behavioral health disparities but also for advancing health equity overall. Given all that the COVID-19 pandemic has revealed, our nation must recommit itself to equity. This is not just a moral imperative – it is crucial to our future success as a nation. Our nation is strongest when all children, families, and individuals are able to have their physical, mental, and social needs met.