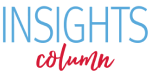 IOM Preventive Care Recommendations: Helping Victims and Survivors of Domestic Violence
This week, the Department of Health and Human Services took a recommendation from the Institute of Medicine (IOM) to add screening and counseling to detect and prevent domestic and interpersonal violence to the list of preventive services that will be free of charge—all thanks to the Affordable Care Act.
Domestic violence is a major threat to the physical and mental health of women, and treating it as such by providing screening and counseling as a preventive benefit will be a huge help to women everywhere. Despite this issue's importance, it is virtually never discussed. But IOM's recommendation has shown that detection and prevention of abuse will be made a priority. The free services provided through the Affordable Care Act will help raise awareness about the issue, while at the same time helping to stop it.
Domestic violence and its victims are often stigmatized. Many people don't know what qualifies as domestic violence or if their own loved ones have been victims of it. There are many definitions—and it's not just physical. Emotional, psychological, and sexual abuse are considered domestic violence as well.
People may believe that domestic violence is rare and that it has not touched the lives of people they know. However, in actuality, one in every four women report having experienced violence from a current or former spouse or boyfriend. Women have a much higher risk than men of being victimized—women make up 84 percent of spousal abuse victims and 86 percent of victims of violence at the hands of a boyfriend or girlfriend. In the United States, on average, more than three women are murdered by an intimate partner every single day.
Domestic violence can have a phenomenal impact on the health of a victim. Survivors and victims of domestic violence are 80 percent more likely to have a stroke, 70 percent more likely to have heart disease, 60 percent more likely to have asthma, and 70 percent more likely to drink heavily than other women. Even in 1995, the costs of intimate partner rape, assault, and stalking cost the economy $5.8 billion in direct physical and mental health services and lost productivity. Today, this figure is undoubtedly much higher.
Thanks to the IOM and the Department of Health and Human Services, these issues no longer have to stay taboo. Women who have been hesitant or unable to acknowledge they are being abused will be able to receive help. With these important new benefits, many more women will be able to escape violent relationships and their health and our society will be better off because of it.