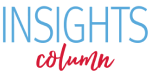 Idaho's governor wants to roll back insurance coverage in the Gem State to the days when it was more expensive to get health care if you had a pre-existing condition.
Governor Butch Otter and Lt. Governor Brad Little signed an executive order on January 5, directing the Idaho Department of Insurance to create new guidelines for health insurance carriers to sell lower-priced, less-comprehensive coverage plans in the state. The Idaho plan will be getting a lot of attention from other governors across the country who want to get around the requirements of the Affordable Care Act.
Governor's order paves the way for plans that don't cover essential health care services
The executive order would allow health plans to be sold to Idahoans in the individual and small group markets that are not required to comply with Affordable Care Act regulations, as long as those health plans meet state requirements, and the insurance carrier selling those plans offers an exchange-certified alternative in Idaho. In essence, the executive order could allow for the sale of health plans in Idaho that wouldn't be required to include the 10 Essential Health Benefits mandated by Federal law.
The Affordable Care Act requires all individual and small group health plans (for people who don't have employer-based health coverage, Medicaid or Medicare) to cover critical health benefits such as mental health and substance use disorder services, including behavioral health treatment; pregnancy, maternity and newborn care; pediatric services, including oral and vision care; and preventive and wellness services and chronic disease management.
The Idaho Insurance commissioner wants to begin offering the new plans in March, but the details have not been finalized. It is not clear whether the plans will require a waiver approval, but the executive order grants the commissioner the authority to seek a waiver.
Idaho has already submitted a waiver request to the federal government that does not include the elements outlined in the executive order. While three proposed rules by the Trump administration—the proposed notice of benefits and payment parameters, the proposed rule on Association Health Plan, and an anticipated rule about short term plans – would make it easier for states to undermine insurance protections, those proposed rules wouldn't enable a flat rejection of the federal statute like in Otter's executive order. For now, The Affordable Care Act remains the law of the land.
Governor's plan puts older and sicker residents at a disadvantage
Otter has described his executive order as giving consumers more choice to purchase health plans at a cheaper price. If something like this executive order is implemented in Idaho, those lower-priced plans would divide the health insurance market, to the detriment of individuals and families who are older and sicker. Prior to the Affordable Care Act, insurance carriers selling "lower-cost" plans would create health plans that eliminated critical benefits in order to attract healthier individuals to purchase those plans. As healthier people leave their existing health plan to purchase less comprehensive and cheaper plans, individuals who have greater health care needs and require a more comprehensive benefit package would be left behind, splitting the market.
The effects of returning to those pre-ACA days and splitting the market would be devastating for everyone. Those individuals who enrolled in cheaper plans could find that, when they need health care, their insurance doesn't provide the comprehensive coverage they need. And, those people with pre-existing conditions and a need for more comprehensive coverage could find themselves priced out of the market.
Advocates and health care leaders will be scrutinizing the details of Otter's executive order in the weeks ahead to get a better understanding of how it will affect the state's insurance market and consumers. There are other options that would provide more coverage with fewer restrictions, including a potential ballot initiative to expand Idaho's Medicaid program. Those plans would polish, not tarnish, the state's health insurance markets.