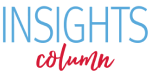 How one recent graduate benefited from health reform
Jake, a recent graduate from the University of Mississippi, did everything right and played by the rules. He graduated at the top of his class and immediately started applying to jobs in Washington, D.C. after college but struggled to land a job in his desired field.
He's currently interning at a public policy firm and because of the Affordable Care Act, is able to stay on his parents' insurance plan until age 26. Without this option, he would either have to go without insurance or pay a significant amount in premiums in the individual market.
Click on the video above to hear more from Jake.