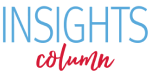 How health reform helps young adults
In the video above, Aaron Smith, co-founder of Young Invincibles, a group representing the interests of 18 to 34-year-olds in the health care debate, talks about the benefits of the Affordable Care Act.
Did you know that young adults can now stay on their parents' insurance plan up to age 26? This means that a college graduate who is having trouble finding a job, or has found a job that doesn't offer benefits, no longer has to worry about how they're going to g coverage.
Check out the video above for more information on how the Affordable Care Act benefits young adults throughout the country.