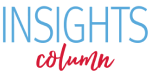 How drinking water can decrease tooth decay
When people hear the words "health care" they often think of doctors, hospitals, and prescription drugs. But what many people don't realize is that the health of your teeth and mouth are just as important as other aspects of your health.
Unfortunately, according to a report by the Pew Center on the States, more than 16 million children throughout the U.S. lack access to basic dental care. According to Pew, "dental care is the single greatest unmet need for health services among children." This results in greater instances of tooth decay, which is the most common childhood disease.
And a report by the National Academy for State Health Policy (NASHP) notes that while over the past 50 years dental care has improved throughout the country, many low-income and rural Americans are falling behind. In fact, Pew confirmed this, finding that 80 percent of dental disease in children is concentrated in the 25 percent of children who come from the lowest-income families and who face higher barriers to affordable dental care. Put plainly, this problem is preventable through better access.
The report by NASHP notes that by investing more in public dental health initiatives, we can seriously decrease rates of tooth decay, saving everyone in the community money, and helping children live healthier and more productive lives. One such initiative is water fluoridation.
The Surgeon General's report on oral health notes that community water fluoridation is one of the most notable public health achievements of the 21st century. It levels the playing field, improving the oral health of both high-income and low-income families. Fluoridation is both easy to administer and is cost effective. According to Pew, "Community water fluoridation can reduce tooth decay in children by up to 60 percent and it costs as little as $1 per person, per year." And NASHP notes that the "estimated savings range from $7 to $42 for every dollar spent on water fluoridation."
Despite the fact that water fluoridation has been proven to increase health outcomes for children across the country, there are campaigns spreading misinformation about the effects of fluoride. While public health officials believe water fluoridation should be expanded to cover more communities throughout the country, some counties are scaling back on this important initiative.
In Pinellas County, Florida anti-government activists have succeeded in their campaign to get county commissioners to remove fluoride from the water supply. Health officials think that this move, which affects 700,000 Floridians, will have negative health consequences—like increased rates of tooth decay and cavities in the population—for years to come.
The sad fact of the matter is that many Americans lack access to adequate dental care. Water fluoridation is both cost-effective and a proven method in reducing tooth decay and improving oral health across the country. Removing fluoride from our water would set us back decades in dental health—a move we simply can't afford.
To learn more about dental health, visit the Children's Dental Health Project.