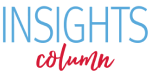 Sadly, Republicans continue to use the federal deficit as an excuse to gut the nation's health care safety net. We've already looked at the extreme proposals in the House Budgetand at last week's attack on the tax credits that help middle-class families buy health insurance. Now, the House Committee on Energy and Commerce is continuing this budget battle by targeting several key parts of the Affordable Care Act.
Under the health care law, states can't weaken their eligibility rules or otherwise cut back on the CHIP and Medicaid programs. These rules ensure that children, seniors, and struggling families continue to receive lifesaving medical care until the law is fully implemented. The Energy and Commerce Republicans voted to reverse this protection earlier this week. If their proposal becomes law, 400,000 people would lose their benefits in 2013 alone, two-thirds of whom are children.
The committee went further in targeting Medicaid by cutting the federal match to the U.S. territories, such as Puerto Rico and the U.S. Virgin Islands. The territories bear a disproportionate burden of Medicaid spending compared to the states, and the Affordable Care Act started to address this longstanding problem. By reinstating restrictions on Medicaid funding, Republicans are cutting off billions of dollars in critical health care for low-income residents in the territories.
In addition to slashing Medicaid, the committee voted to do away with the Prevention and Public Health Fund. This fund plays an important role in improving the country's health by promoting obesity prevention, tobacco cessation, and health screenings and immunizations. Repealing it now and ignoring preventable diseases will only lead to greater health care costs in the future.
Finally, the committee slashed grants to states to set up exchanges and loans for establishing non-profit health insurance organizations. But these ill-advised cuts are not the only notable part of the committee's proposal; there is a bit of positive news. The House Budget calls for turning Medicaid into a block grant, a drastic move that would cut the program's funding by more than one-third. However, instead of moving forward with a block grant, the Energy and Commerce Republicans chose to go after health care programs that they thought would garner less attention. Clearly, the pressure from advocates for health care is getting to them!