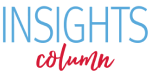 Paul Ryan's budget, which was passed in the House of Representatives, includes nearly $2.6 trillion in cuts to health care programs that millions of poor and middle-class Americans rely on, while providing tax breaks and other financial incentives for the wealthy. Even though leading Republicans have acknowledged that the Affordable Care Act is here to stay, the House budget proposes to do away with all of the law's benefits, including guaranteed coverage for people with pre-existing conditions and tax credits to help middle-class families pay for premiums. Despite knowing the budget stands no chance in the Senate, passing it reaffirms House Republicans' commitment to making deep cuts to safety net programs.
The House budget, in stark contrast to proposals supported by Democrats, seeks to repeal the expansion of Medicaid and to shrink the existing program by nearly one-third, thus threatening access to health care for vulnerable populations such as low-income pregnant women and children. Medicare would be transformed into a voucher program, leaving seniors at the mercy of ever-rising health care costs. Seniors would also face higher prescription drug costs without protections in the Affordable Care Act, which the budget seeks to repeal.
All of this contradicts what Republican leaders across the country are saying about the importance of health care. When announcing his decision to support expanding Medicaid in Florida, Republican Governor Rick Scott said, "Quality health care services must be accessible and affordable for all, not just those in certain zip codes or tax brackets." The House budget undermines this idea by upending the safety net and threatening access to health care for Americans from all walks of life.