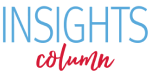 Imagine you get into a car accident in a rural area. It will take first responders and the ambulance 8 minutes longer than it does in urban areas to arrive. And then, it will take another 45 minutes to drive to the nearest hospital. If your injuries are life threatening, things aren't looking so good.
Scenarios like these are all too common for the 20 percent of the American population who live in rural areas. Despite the fact that many critical industries that Americans depend on like farming and manufacturing lie in rural areas, there are huge discrepancies in health care between rural populations and the rest of the country—even beyond the distribution of hospitals and first responders.
Consider this: rural residents not only have less access to both job-based health insurance and Medicaid, but even when they do have insurance, they have less access to doctors.  According to a federal government report, only 9 percent of doctors practice in rural areas, while 20% of the population lives in them. It is no surprise that among the 6,423 geographic areas the federal government has identified as primary care Health Professional Shortage Areas (HPSA)s, nearly 2 out of 3 are in non-metropolitan areas.   As a result, many rural residents are left without access to timely, quality, affordable healthcare.
So now that we've outlined the problem, what's the solution? Well, we're glad you asked.
Just today, President Obama released a report that details what his administration has done to combat these complex problems that face rural communities across America.
So far they have:
Built more than 750 health care facilities;
Provided distance learning and telemedicine services to more than 2,500 health care and rural facilities throughout rural America;
Placed 2,641 clinicians in rural areas through the National Health Service Corps;
Allocated $76 million annually to support community-based projects designed to improve access to and coordination of health care services in rural communities, reaching 240 rural communities and serving 395,000 rural residents annually.
Additionally, thanks to the Affordable Care Act, more rural families will be able to obtain health care through the newly created exchanges in 2014. Tax credits to help them afford premiums will also be available to lower- and middle-class families beginning that same year.
And who's going to see these newly insured people? Doctors and hospitals who, also thanks to the Affordable Care Act, will receive incentives to serve in rural areas.
And while there is still much to be done to reduce disparities in rural health communities, these steps will make a big difference in the lives of the millions of Americans living in these areas. It's plans like these that will work to make quality, affordable health care a reality for every single American, not just those who live in certain areas.