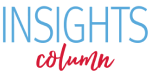 Health Security for Young Adults as They Build for the Future
The flexibility and affordability of new health plans under the Affordable Care Act has led to an increased number of young adults buying health coverage.
Though the media often criticize Millennials for their so-called "invincible" attitudes toward their own health, research shows that young adults want to buy health insurance. However, in the past, it was hard for young adults to find coverage options that met their budgets and specific health care needs.
The Affordable Care Act Covers the Services that Young Adults Need
Young adults have health care needs that require comprehensive coverage. As Lisa Dubay of the Urban Institute pointed out recently on an NPR segment, young adults have the highest rates of having any mental health illness in the past year and of having a severe mental health illness in the past year. Plus, young adults have the highest birth rate of any demographic, which means they have reproductive health and contraceptive needs-all of which are now met by the Affordable Care Act's comprehensive benefits.
Young Adults Can Stay on a Parent's Health Plan Until Age 26
For young people who often face instability in work, school, and financial status, there is no question that lack of insurance or gaps in coverage can lead to barriers to needed care and financial ruin from unpaid medical bills.
A study by the Commonwealth Fund shows that, from 2001-2003 (before the Affordable Care Act passed), 62 percent of individuals ages 19 to 23 and 46 percent of individuals ages 24 to 29 had no health insurance for at least part of that three-year period.
Because of the Affordable Care Act, fewer Millennials have to worry about the cost of coverage. The health care law covers young adults under their parents' plans until they reach age 26.
A new report by the National Center for Health Statistics examines the rates of insurance coverage for young adults since September 2010, when the ACA extended dependent health coverage to young adults up to age 26. The report documents that this provision led to increases in private coverage for young adults aged 19 to 25. Comparing the last six months of 2010 to the last six months of 2012, the report finds:
The percentage of people aged 19 to 25 with private health insurance coverage has increased, and the percentage of uninsured young adults has decreased.
The percentage of privately insured young adults aged 19 to 25 who had a gap in coverage in the past 12 months has decreased.
Young Adults Can Get Affordable Health Coverage through the Health Insurance Marketplace
Even if you are over 26, or if your parents don't have a plan you can stay on, you now have new options for coverage. Under the Affordable Care Act, Millennials can now choose from a variety of plans at affordable prices.
The new state marketplaces under the Affordable Care Act offer a range of plan choices and financial help paying for health insurance. Young adults have the choice of plans with lower monthly premiums and higher deductibles, which are called "bronze" or "catastrophic" plans.
Or if they want more help paying for health services like doctor visits and prescription drugs, there are plans with higher monthly premiums that cover more care (called "silver," "gold," or "platinum" plans). This gives young adults full control in deciding which type of coverage will best meet their health care needs and budget.
For young adults with incomes as high as 400 percent of the federal poverty level ($45,960 for an individual), there are robust premium subsidies. Many young adults will qualify for financial help under this income threshold.
Affordable Care Act Coverage Tailored to a Generation on the Go
One of the biggest benefits of the new health insurance marketplaces is that they fit the life situations of many young adults. Today's twenty-somethings are often defined as transient-moving from job to job to gain experience and build toward their career goals.
In addition, young adults also are more likely to hold internships or lower-wage jobs than other demographics, meaning their employers are less likely to offer health insurance. The new state insurance marketplaces provide an affordable health insurance option that is not dependent on where you work or if you are between jobs. Young adults exploring career options, serving in internships, or going back to school can do so without worrying about whether advancing their career is putting their health and finances at risk.
By providing robust financial assistance and the flexibility to compare multiple affordable coverage options, the new state health insurance marketplaces allow young adults to find a stable source of health insurance even as they explore the not-so-stable world of work and pursue their dreams.