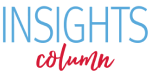 Virginia Governor Bob McDonnell has been an outspoken opponent against the Affordable Care Act. Unfortunately for him, the Virginia Health Reform Initiative (VHRI) Advisory Council—a council that he formed—released a report finding that the Affordable Care Act will greatly benefit Virginia's families.
According to the report, the law will cut the number of uninsured Virginians in half. This means that about 520,000 Virginians will gain coverage, the majority through Medicaid because their incomes are so low.
In addition, the Affordable Care Act will help to ease the burden of uncompensated care costs on the state. Currently, when the uninsured need health care, they struggle to pay as much as they can. Often, however, they cannot afford to pay the full cost of this care and much of it goes uncompensated. As uninsured Virginians gain coverage under reform, the amount of uncompensated care will drop. According to the report, the amount of uncompensated care delivered should be halved, falling by about $800 million a year.
If opponents of the Affordable Care Act succeeded in their efforts to repeal the new law, many of these uninsured Virginians would have no hope to obtain affordable insurance. The law takes huge steps forward in ensuring that people across the country aren't priced out of the system. Repealing the law, which Gov. McDonnell wants to do, would take us back to a time when people couldn't get the health care they needed.