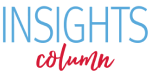 Health reform: Seven things you need to know now
Originally Posted by Children's Mental Health Network
Thanks to Families USA for this great tip!
As we all know, talking about the Affordable Care Act can be tricky. There's a lot to cover, and some of it is complicated. But despite that, we also know how incredibly important it is to make sure people not only know what's in the law, but how they stand to benefit. 

Thanks to a great new resource from Consumer Reports, talking about the law just got a little easier! 

Health Reform: Seven Things You Need to Know Now is an easy-to-understand brochure that explains the key features of the Affordable Care Act. If you order 25 or more copies for your organization, Consumer Reports will print and send them to you free of charge. They are available in both English and Spanish and going fast—so order your copies today!
These brochures can help you in your outreach and are great to use as handouts at forums or speaking engagements. They are also useful as handouts in doctor's offices, classrooms, or places of worship.

There is still much work to be done in implementing the Affordable Care Act, and even more work to do in educating the public. We hope you take advantage of this great offer from Consumer Reports to help you in your work.