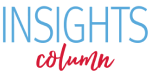 Health reform prevents medical bankruptcies
Stacie is no stranger to the pitfalls of the health care system. As a mother of two daughters who survived cancer, she depends on quality, consistent health insurance to ensure that her daughters have all the care they need.
After the girls' stem cell treatments, her family faced medical bankruptcy and even had to fight their insurance company so that they'd cover the price of vital medication prescribed by their doctor. Thanks to the Affordable Care Act, her daughters don't have to worry about being denied coverage because they had cancer. Additionally, they won't run the risk of having to file for medical bankruptcy because they've reached their lifetime cap on coverage.
To hear more from Stacie, watch the video above.