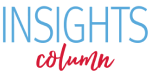 Health reform: Helping people in your community
Paula, who is originally from Jamaica, has been a resident of Central Florida for over a decade. In a region that relies heavily on tourism, employment is often seasonal and contractual, meaning employers usually don't offer benefits to their employees.
This leads many of Paula's friends and neighbors to either pay for expensive premiums completely out-of-pocket or make the difficult decision to go without health coverage altogether.
Because of the Affordable Care Act, Paula's friends and neighbors who work hard but don't have health insurance through their jobs today, and can't find coverage on their own, can look forward to having quality coverage at a price that they can afford in 2014.