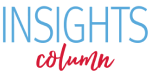 The truth really is stranger than fiction: Even the CEO of one of the most powerful health insurance companies would have issues finding health insurance in the individual market.
In an interview with Kaiser Health News, Mark Bertolini, the CEO of Aetna, admitted he would be denied a health insurance policy in the individual market because of his medical history. According to Mr. Bertolini, he sustained a broken neck in a skiing accident and only has one kidney after donating a kidney to his son who was suffering from a rare form of cancer.
If the CEO of a powerful health insurance company can't even get a fair shake in the individual market, what are the rest of us supposed to do? For starters, we can make sure health reform opponents don't get their way and repeal the health care law. The Affordable Care Act makes sure that insurance companies can no longer deny individuals coverage based on their prior medical history. The law also creates a competitive health insurance marketplace that gives consumers more control, higher-quality choices, and better protections when buying insurance.
Everyone deserves equal access to affordable, quality health care, even the CEO of a health insurance company.