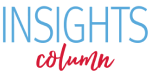 Health Insurance Choices and Yesterday's Announcement by the President
We are almost six weeks into the open enrollment period, and despite the glitches, thousands of people have signed up for health insurance on HealthCare.gov and state marketplace websites. This means that families have been able to find health coverage that is more affordable and higher quality, and people who have never been able to get health insurance due to pre-existing conditions are now able to enroll. The administration is also working with some of our country's leading tech experts to improve HealthCare.gov so that even more people can sign up.
Despite these successes, a lot of media attention has focused on insurers in the individual market that are discontinuing certain health plans. Only about 5 percent of Americans get coverage on their own in the individual market, and the majority of those people are in this market for less than a year. In addition, this is not affecting the millions of Americans who have never been able to purchase insurance on the individual market because of their medical history or financial concerns, who now will have new options. Nevertheless many are still concerned and confused.
Yesterday, in response to this concern,  the President and the Department of Health and Human Services gave states the option of allowing insurers to let people who are currently enrolled in substandard plans keep them for an additional year. These plans do not comply with important Affordable Care Act protections, and even if a state allows this practice, insurance companies may still decide to cancel non-compliant plans.
The reality is that plan discontinuations and changes have been a part of the individual insurance market since long before the health care law was passed. An individual health insurance plan is usually sold as a 12-month contract. At the end of that period, insurance companies have always had the right to discontinue, change, or raise premiums on a plan.
Consumers whose coverage is discontinued have two choices: They can either enroll in a different plan directly through their current insurance company, or, thanks to the Affordable Care Act, they can go to their state's new health insurance marketplace and shop among a range of plan options that are potentially better and more affordable.  Additionally, consumers who buy a plan in the marketplace may be able to get financial assistance to help pay for their premiums, making health insurance more affordable than ever before.
No one said bringing affordable, high-quality health insurance to all Americans would be easy. But we know that despite the challenges, consumers are excited about the new coverage options and will continue to sign up for them.