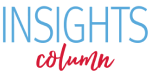 Health Equity Can't Wait Because Millions of Lives Are on the Line
Families USA is proudly taking part in the Health Equity Can't Wait! blog carnival celebrating National Minority Health Month. Participating bloggers are health, consumer, civil rights, and provider advocates committed to promoting health equity. You can find all the posts for the carnival here.
Every year, as I wait in my doctor's office for my physical examination, I am reminded of all the possible health issues that I may face. I think about my mother having to take calcium supplements because of the increased risk of osteoporosis among Asian women. I look down at my stomach and remember that I am three times more likely to have stomach cancer than a white woman. My eyes meet the speculum on the table and I think of the possibility of cervical cancer. Each layer of my identity is associated with specific health risks.
Despite my concerns, I realize how blessed I am to have the opportunity to get screened for possible health issues, and if they are detected, to tackle them at an early stage. Plus, I do not have to worry about a large medical bill after my visit. However, this is not the case for millions of Americans, and many have faced life-threatening and even fatal consequences because of the lack of access to adequate health care. This leads to questions that I often ask myself, what causes these disparities, and how do we fix them?
There are many factors that contribute to the issue of health disparities, and these complex factors are like layers in an onion. On the outside layers we see physical characteristics, such as race and sex. Socio-economic status, geographic location, insurance status, age, gender, and sexual orientation exist on the inner layers. Each layer of the onion represents potential barriers to health care. These are many factors that lead to health disparities; therefore, in order to reach health equity, we need services that address all of the layers of the onion and peel away the obstacles between people and the high-quality, language-accessible, culturally competent care they need to maximize their health.
We cannot treat health care as if it were one size fits all. Because of my identity-a minority and a woman coming from a low-income background-not only am I more likely to face certain illnesses, but I am less likely to receive care. This is because minority women both have higher rates of chronic disease, including diabetes, heart disease, and stroke and are more likely to be uninsured. However, I am fortunate that I am living during a time that saw the passage of the Affordable Care Act because, for example, women can now receive preventive care with no co-pays, and come summer, the list of these services we can receive at no cost will grow.
This is why the health care law is crucial to the goal of health equity. The beauty of the law is that it fills in some of the gaps in access to care and coverage that feed into health disparities. The law addresses the layers of the onion to reach the core, helping Americans who have limited access to care get the care they need, including important preventive services. Health reform will increase access to critically important preventive care not only by requiring that all new insurance plans cover preventive services, but also that they provide them free of charge.
We need health equity now because people's lives are at risk. If we ignore health disparities, minorities will continue to face higher rates of disease, fewer treatment options, and reduced access to care.
To cap off the week, we're taking part in a Health Equity Can't Wait! Twitter chat on Friday, April 27, from 3-4 p.m. EDT. Follow the conversation and join along using the hashtag #HealthEquityNow.